Just nahrin Oxydef Drops is a nutritional supplement with vitamin C, E and beta-carotene, zinc, selenium, L-glutathione, goji fruits, blueberries and hibiscus in the form of tasty tablets.
DESCRIPTION: Just nahrin Oxydef Drops 75 g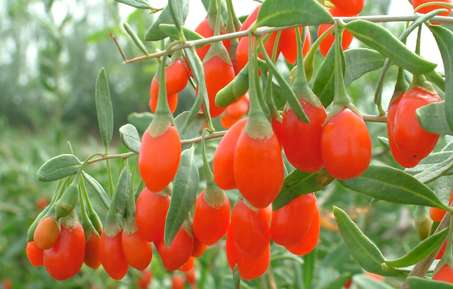 This product is a food supplement containing
vitamin C, E and beta-carotene, zinc, selenium, L-glutathione, goji
, blueberries and hibiscus in tablet form.
• Zinc and vitamin E, vitamin C and selenium contribute to protecting cells from oxidative stress.
• Selenium, zinc and vitamin C contribute to the normal functioning of the immune system.
• Vitamin C helps reduce fatigue and exhaustion.
• Blueberry extract (Vaccinum myrtillus L., fruit) helps maintain normal blood sugar levels and normal vascular activity
Suitable: for everyone, as protection against external radicals; Persons older; People living in big cities and polluted environment; Students, athletes, demanding occupations
Zinc - is an important part of enzymatic systems that are important in the metabolism of carbohydrates, fats and proteins. It helps maintain normal bone, nail and skin. It helps to function normally in the immune system. It contributes to the fertility and normal function of the reproductive organs, participates in the process of cell division and DNA production. Significantly supports the natural defenses of the organism. Zinc is a powerful antioxidant that protects cells from the oxidative stress that arises from the imbalance of free radicals and antioxidants in the body.
Goji (gods) or under the Latin name lycium chinese, is used throughout China for centuries as a rejuvenating fruit. It is strikingly similar to the arrow, the dried one looks like bigger blueberries. The flavor of the fruit is, however, sweeter than the arrow and without acid reverberation. In traditional Chinese medicine and among ordinary Chinese, it is considered to be an indispensable food supplement. It is known for its versatile benefit to the human organism, both in young and advanced age, with no known negative side effects.
JUST company was set up in 1991, it was inspired by its Swiss model of JUST Switzerland in the spirit of a family business, as evidenced by the fact that it was founded by the three families that it owns today. Today JUST CS is the exclusive representative of the Swiss products JUST and Nahrin in the Czech Republic and is thus part of a large worldwide distribution network. The fact that this process and philosophy of Swiss quality is the right way is borne out by more than twenty years of existence.
EFFECTS: Just Nahrin Oxydef Drops 75 g
Unfortunately, we can not say more about this product because it would be a health claim that we can not publish under Regulation (EC) No 1924/2006 of the European Parliament and of the Council. We can only publish health claims that have been approved by the European Commission. As an example of an approved health claim, we state the water claim: "It helps maintain normal body and recognition functions, helps maintain normal body temperature regulation." In the case of water, the consumer must at the same time be informed that in order to achieve the claimed effect, a daily supply of at least 2 liters of water must be ensured. Let every site visitor draw their own conclusions.
USE: Just Nahrin Oxydef Drops 75 g
Recommended daily dosing: 2 tablets a day, to tear or bite. Or long-term 1 tablet a day.
WARNING: Just Nahrin Oxydef Drops 75 g
Store in a dry and cool place. Protect from frost and direct sunlight. Not for children. The product is not intended as a substitute for a varied diet. The manufacturer is not liable for damages resulting from improper use or storage.
Information for allergy sufferers: lactose free, gluten-free.
PACKAGING: Just nahrin Oxydef Drops 75 g
75 g
Ingredients - Just nahrin Oxydef Drops 75 g
INGREDIENTS: Just nahrin Oxydef Drops 75 g
sweeteners (sorbitol and mannitol), lemon powder (Citrus limonum, fetus), vitamin C, L-glutathione, goji extract, fruit berries, powdered blueberries (Vaccinum myrtillus L.) (Hibiscus sabdariffa L., flowers), zinc oxide, natural lemon flavor, provitamin A (beta-carotene)
Minerals:

3 g

Zinc

6,67 mg
Selenium
15

µ

g

Vitamins:

3 g

Beta-carotene
1,8

mg

Vitamin C
53 mg
Vitamin E
8 mg

Active substances:

3 g

L-glutathionine
30

mg

The extract of goji berries
30 mg
Hibiscus extract
15 mg
Blueberries
30 mg