Aminostar World No.1 is fast and easy to digest supplement containing 94% protein. It helps to increase muscle mass, produced by special technology guaranteeing high absorbability and solubility.
DESCRIPTION: Aminostar World No.1 - 900 g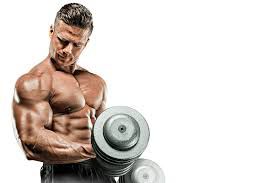 Aminsotar World.
No.1 is your clear and best choice when choosing a high-quality protein product.
WORLD No.1 is an ion-exchange-produced whey protein isolate = the highest-quality and purest world protein one.
The unique production process of ion exchange guarantees you the highest purity, absorbability, maximum nutritional value, quality and the highest possible protein content of 98% in dry matter!


It contains 95% Bi-Pro protein, helping to increase muscle mass, made by special technology, guaranteeing high absorption and solubility.
A unique ion exchange process isolates pure protein with low fat and lactose while maintaining valuable primary protein components such as amino acids and protein peptides.


Whey protein is an unrivaled product of a new generation of unmistakable quality and functionality.
The selective ion exchange method completely eliminates fat and lactose, gently isolates pure protein while preserving valuable primary protein components: beta lactoglobulin, alpha lactoglobulin, serum albumin, immunoglobulin, glycomacropeptide, lactoferrin, lactoperoxidase, peptone proteases.


Advantages of the ion exchange process:

EFFECTS: Aminostar World No.1 - 900 g
For more information about this product, unfortunately, we can not be disclosed because it would be in accordance with Regulation of the European Parliament and Council Regulation (EC) no. 1924/2006 health claims that can not be disclosed. We publish only those health claims that have been approved by the European Commission. As an example, approved a health claim for the water we claim: "It contributes to the maintenance of normal physical and cognitive functions, contributes to the maintenance of normal regulation of body temperature." Wherein the water must also be consumer is informed that in order to obtain the claimed effect must provide a daily intake of at least 2 liters of water. Let every visitor of which draw their own conclusion.
USE: Aminostar World No.1 - 900 g
Dosage:
stir 1 to 2 times a day 25 g (1 scoop) in 200 ml of pure water or low fat milk for about 60 minutes.
after training.
WARNING: Aminostar World No.1 - 900 g
Not for children, pregnant and nursing women. The product is not intended for use as a replacement for a varied diet. Do not exceed the recommended daily dose! Keep out of reach of children! Store in a dry place at temperatures up to 25 °C. Protect against frost! The manufacturer is not responsible for any damage caused by improper use or storage. After opening, use up to 5 months.
Allergens: It may contain traces of milk, eggs, soy and crustaceans.
PACKAGING: Aminostar World No.1 - 900 g
900 g
Ingredients - Aminostar World No.1 - 900 g
INGREDIENTS: Aminostar World No.1 - 900 g
Whey protein isolate (milk), cocoa (chocolate flavor), thickener: xanthan, flavor, dyes (flavored strawberry - beetroot extract, banana tartrazine, cochineal red), sweetener: sucralose

May contain traces of eggs, gluten, soy and crustaceans.