Aminostar FatZero Pretty Body Shake helps you figure out what you think. Aminostar FatZero Pretty Body Shake is an ideal dietary supplement when you are not eating a regular meal. It contains a wide spectrum of active substances. Buy Aminostar sports nutrition cheaply. Always on stock at AlfaFit.cz
DESCRIPTION: Aminostar FatZero Pretty Body Shake 500 g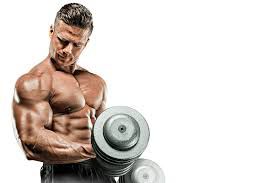 FatZero Pretty Body Shake helps you get a dream figure.
Contains active ingredients for weight reduction, fat metabolism support, fat loss, support for reducing hunger and taste for sweet, maintaining proper blood sugar levels (Guarana, Garcinia Cambogia (HCA), CactiNea ™ - Fruit extract Opuncia).

* Guarana - helps to overcome fatigue and exhaustion, positively affects the muscular and nervous system, accelerates the metabolism of fats,

* Garcinia Cambogia (HCA) - hydroxy citric acid helps to reduce weight by stabilizing blood sugar levels and reducing appetite.

* CactiNea - extract of opuntia
EFFECTS: Aminostar FatZero Pretty Body Shake 500 g
For more information about this product, unfortunately, we can not be disclosed because it would be in accordance with Regulation of the European Parliament and Council Regulation (EC) no. 1924/2006 health claims that can not be disclosed. We publish only those health claims that have been approved by the European Commission. As an example, approved a health claim for the water we claim: "It contributes to the maintenance of normal physical and cognitive functions, contributes to the maintenance of normal regulation of body temperature." Wherein the water must also be consumer is informed that in order to obtain the claimed effect must provide a daily intake of at least 2 liters of water. Let every visitor of which draw their own conclusion.
USE: Aminostar FatZero Pretty Body Shake 500 g
Dosage:
2 cocktails (2 x 20 g) a day

Instructions for use: Fill 20 g (1 scoop filled 0.5 cm below the edge) of the powder into a shaker filled with 2 dl of drinking water and mix thoroughly.
Cocktail is good to use with the drug.

Tip: Stir in 20 g of white yoghurt (150 - 200 g).
WARNING: Aminostar FatZero Pretty Body Shake 500 g
Dietary supplement.
It does not replace varied diet.
Not for children, pregnant and nursing women!
When using the product, ensure adequate fluid intake.
Do not exceed the recommended daily dose!
Keep out of reach of children!
Store in a dry place at temperatures up to 25 °C.
Protect from frost.
The manufacturer is not responsible for any damage caused by improper use or storage.
After opening, use within 2 months.
If you have the experience that FatZero Pretty Body Shake causes trouble (flatulence, constipation), simply reduce the dosage until the problem disappears.
The dosage may then be gradually increased.
Not suitable for people with lactose intolerance.
PACKAGING: Aminostar FatZero Pretty Body Shake 500 g
500 g
Ingredients - Aminostar FatZero Pretty Body Shake 500 g
INGREDIENTS: Aminostar FatZero Pretty Body Shake 500 g
Fiber (inulin), whey powder (milk), cocoa powder (for chocolate flavors), CactiNea™ - opuntia ficus - indica, thickener: xanthan, chitosan, vitamin-mineral premix: (calcium phosphate, calcium carbonate, chromium chloride, iron pyrophosphate, potassium chloride, copper gluconate 1%, magnesium phosphate, manganese sulphate, chloride Sodium citrate, sodium molybdate, sodium selenite, zinc gluconate, ascorbic acid (vitamin C), tocopherol acetate (vitamin E), nicotinamide (niacin), retinol acetate (vitamin A), calcium pantothenate ), Pyridoxine hydrochloride (vitamin B6), thiamine mononitrate (vitamin B1), cholecalciferol (vitamin D), riboflavin (vitamin B2), cyanocobalamin (vitamin B12), folate (folic acid), biotin); Acidity regulator: citric acid (strawberry flavor, natural, lemon / yoghurt, orange / vanilla), Garcinia Cambodia extract (60% HCA), dye: beetroot extract Natural flavor), Paulinia bean extract (Guarana - 10% caffeine), sweetener: sucralose
Active substances:

100 g

Dose

50 g

CactiNea
2000 mg
400 mg
Chitosan
1000 mg
200 mg
Extrakt Garcinia Cambogia
400 mg
80 mg
Guarana extrakt
200 mg
40 mg