ATP Hot Carnitine is designed for those who live an active life. This is a special mixture of substances that accelerate fat burning.
DESCRIPTION: ATP Hot Carnitine 100 capsules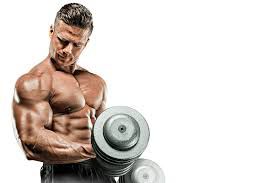 Effectively supplement Hot Carnitine contains a formulated mixture of active substances favorably acting fat loss in connection with physical activity, successfully helps achieve your dream weight. Mutual combination of components acts to vitality, alertness, stimulation and regeneration.

Carnitine - is a substance which intensifies the conversion of fat that binds fatty acids in fats and allows crossing the mitochondrial membrane cells where the energy of them are important for improving the function of cells. This is a significant quality of muscle performance, optimal cardiac muscle function, and weight loss. A prerequisite is the effect of improving physical activity and appropriate diet.

Carnitine is important in life when feeding energy into many body organs (heart, muscle, liver and cells of the immune system), ensuring their functionality. It is very important for maintaining health and fitness. In addition, carnitine has detoxifying effects, as it helps the cells ostraňovat intermediate metabolism.
EFFECTS: ATP Hot Carnitine 100 capsules
For more information about this product, unfortunately, we can not be disclosed because it would be in accordance with Regulation of the European Parliament and Council Regulation (EC) no. 1924/2006 health claims that can not be disclosed. We publish only those health claims that have been approved by the European Commission. As an example, approved a health claim for the water we claim: "It contributes to the maintenance of normal physical and cognitive functions, contributes to the maintenance of normal regulation of body temperature." Wherein the water must also be consumer is informed that in order to obtain the claimed effect must provide a daily intake of at least 2 liters of water. Let every visitor of which draw their own conclusion.
USE: ATP Hot Carnitine 100 capsules
Dosage: 2 capsules 2 times daily 30-60 minutes before exercise and drink plenty of water.
WARNING: ATP Hot Carnitine 100 capsules
Not suitable for children, pregnant and nursing women. Keep out of reach of children. Once opened, store in a dry place below 25 °C, carefully closed. Producer is not liable for damages caused by improper usage or storage. There is no substitute for a varied diet. Do not exceed the recommended daily dose!
PACKAGING: ATP Hot Carnitine 100 capsules
100 capsules
Ingredients - ATP Hot Carnitine 100 capsules
INGREDIENTS: ATP Hot Carnitine 100 capsules
L-carnitine tartrate, taurine, transparent capsule, anticaking agent: magnesium stearate (E470b), white willow extract, caffeine anhydrous, ginger powder, Citrus Aurantium HCl, black pepper extract, anticaking agent: calcium phosphate (E341)
Ingredients:

1 capsule

4 capsules

L-

Carnitine

Tartrate

200 mg
800 mg

T

aurine

200 mg
800 mg

Caffeine

anhydrous

40 mg
160 mg

The bark of

white willow

extract

40 mg
160 mg
Ginger root

extract

20 mg
80 mg

Synephrine

2,5 mg
10 mg
Black pepper

extract

2,5 mg
10 mg