Amix CGT-3 is an effective sports product that contains Creatine, L-Glutamine and Taurine. Creatine supports current performance, improves physical performance. Maximum performance support, practical dosing.
DESCRIPTION: Amix CGT-3 - 500 capsules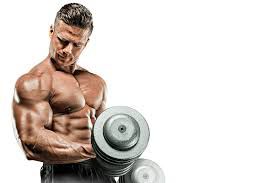 Amix CGT-3 is a preparation containing Creatine, L-Glutamine and Taurine.
This product is specially formulated to support the growth of muscle mass, to support the strength, performance and recovery of the muscles after a hard workout.
Combines 3 forms of creatine and a powerful combination of L-Glutamine and L-Glutamine AKG.

This revolutionary formula moves your muscles to a new level and guarantees quicker recovery after challenging and intense training.


Creatine

Creatine is one of the best dietary supplements to boost energy in strength and performance sports.
One of the benefits of creatine consumption is to increase the ability of sports training, which improves endurance in the long run.
Creatine supplements support muscle building (increase by 10-40%) depending on the amount of muscle mass.
Creatine is one of the most scientifically proven food supplements on the market today.
The most are the effects of creatine monohydrate, which is also the cheapest of all creatine types.


L-Glutamine

Glutamine is an important substrate that is mobilized in the body during exercise.
L-Glutamine has anti-catabolic effects, which means it helps to prevent muscle loss.
In muscles occurs with a majority share, about 70% of all amino acids.
Loss of L-Glutamine in the body is essential for muscle growth.
EFFECTS: Amix CGT-3 - 500 capsules
For more information about this product, unfortunately, we can not be disclosed because it would be in accordance with Regulation of the European Parliament and Council Regulation (EC) no. 1924/2006 health claims that can not be disclosed. We publish only those health claims that have been approved by the European Commission. As an example, approved a health claim for the water we claim: "It contributes to the maintenance of normal physical and cognitive functions, contributes to the maintenance of normal regulation of body temperature." Wherein the water must also be consumer is informed that in order to obtain the claimed effect must provide a daily intake of at least 2 liters of water. Let every visitor of which draw their own conclusion.
USE: Amix CGT-3 - 500 capsules
The basic daily dose is 15 capsules. Take 10 capsules before exercise and 5 capsules after.
Drink with plenty of water.
WARNING: Amix CGT-3 - 500 capsules
Not suitable for children, pregnant and lactating women. Do not exceed the recommended daily dose. The product is not intended to be used as a substitute for a varied diet. Keep out of the reach of children. Store in a dry place at 25 °C, away from direct sunlight and frost. Producer is not liable for damages caused by improper use or storage. Creatine beneficial effect is obtained with a 3 g of creatine per day.
Warning allergens: The product may contain traces of milk, egg, soy, gluten, shellfish and peanuts.
PACKAGING: Amix CGT-3 - 500 capsules
500 capsules