ATP Karnitine 300 mg is a food supplement and active fat burner. ATP carnitine contains a balanced ratio of L-carnitine, vitamin C, B6, niacin, and iron. Practical packaging, effective dosing.
DESCRIPTION: ATP Karnitine 300 mg - 100 capsules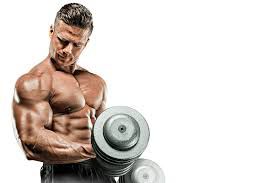 ATP Karnitine intensifies fat transformation by binding fatty acids contained in fats and allowing the cells to pass through the mitochondrial membrane, making them important for improving cell function. This is a significant quality of muscle performance, optimal cardiac function, body weight loss.

L-Carnitine is a specific amino acid that promotes fat burning in the body. This substance can be referred to as the hit the sport in the 21st century thanks to its versatility and high efficiency. Effect of L-carnitine, involves transfer of fatty acids into the muscle cells, where they are burning energy.
EFFECTS: ATP Karnitine 300 mg - 100 capsules
For more information about this product, unfortunately, we can not be disclosed because it would be in accordance with Regulation of the European Parliament and Council Regulation (EC) no. 1924/2006 health claims that can not be disclosed. We publish only those health claims that have been approved by the European Commission. As an example, approved a health claim for the water we claim: "It contributes to the maintenance of normal physical and cognitive functions, contributes to the maintenance of normal regulation of body temperature." Wherein the water must also be consumer is informed that in order to obtain the claimed effect must provide a daily intake of at least 2 liters of water. Let every visitor of which draw their own conclusion.
USE: ATP Karnitine 300 mg - 100 capsules
Dosage: 2x daily 2 capsules 30-60 minutes before exercise and drink plenty of water.
WARNING: ATP Karnitine 300 mg - 100 capsules
This product is not intended as a substitute for a varied diet. Do not exceed the recommended daily dose. Store in a dry place below 25 °C. Protect from direct sunlight. Not intended for children, pregnant and lactating women. Keep out of reach of children. Producer is not liable for damages caused by improper storage using the popular vote.
PACKAGING: ATP Karnitine 300 mg - 100 capsules
100 capsules
Ingredients - ATP Nutrition Karnitine Active fat burner 300 mg – 100 capsules
INGREDIENTS: ATP Karnitine 300 mg - 100 capsules
I-carnitine tartrate, transparent gelatin capsule anti-caking agent; E341 calcium phosphate, magnesium stearate E341
Active substances:

1 capsule

Dose

4 capsules

L-Carnitine
300 mg
1200 mg