Extrifit Exxe is a high-quality food protein the use of many athletes or people in the diet bar.
DESCRIPTION: Extrifit Exxe protein bar 65 g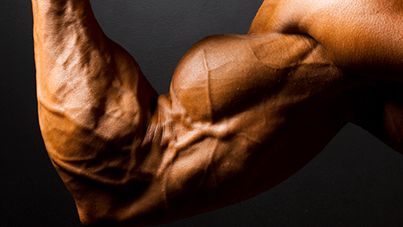 Extrifit Exxe
is exceptional, high quality and, above all, very tasty protein bar, which is widely used by athletes.
Protein bars Exxe contain up to 20 times less sugar than other manufacturers' sticks. Tyyčinky are fully usable proteins - whey and milk protein isolate and 90% to 80% whey protein concentrate. It contains no essential sugars, flavors and glues. All flavors are 100% real, this means that, for example, in chocolate taste large pieces of real chocolate to be found and apple taste genuine apple pieces.
With low sugar content can also be used when strict diets. It is a good delicacies to provide the quality protein your body, while avoiding unnecessary and sugar or glues. It can munch on as before the workout and after it, but only during the day or during the trip.
EFFECTS: Extrifit Exxe protein bar 65 g
For further information on this product, we can unfortunately not be disclosed as it would be health claims which can not be disclosed, in accordance with the provisions of the European Parliament and Regulation (EC) No 1924/2006. We only publish the health claims approved by the European Commission. As an example, we agreed to claim a health claim for the water: "It contributes to the maintenance of normal physical and cognitive functions, contributes to the maintenance of normal regulation of body temperature", whereby the water must also be informed that to the claimed effect Must provide a daily intake of at least 2 liters of water. Let every visitor draw their own conclusions.
USE: Extrifit Exxe protein bar 65 g
After unpacking, the product is intended for immediate consumption.
WARNING: Extrifit Exxe protein bar 65 g
Storage and transport at 22 to 25 °C The manufacturer is not liable for damage caused by improper handling or storage. Use the date indicated on the package. It contains izomaltooligosacharidy - not good for diabetics. The product contains proteins from cow's milk, including lactose. The product is produced in a plant where they are processed a variety of raw materials such as wheat, milk, soy, nuts, peanuts and sesame.
PACKING: Extrifit Exxe protein bar 65 g
65 g
Ingredients - Extrifit Exxe protein bar 65 g
INGREDIENTS: Extrifit Exxe protein bar 65 g
Flavor nuts & caramel:

Whey protein isolate, milk protein isolate, milk protein concentrate, izomaltooligosacharidy (prebiotic), polydextrose (humectant), peanuts 9,9%, oligofructose (prebiotic), sunflower oil, pieces of caramel (sugar, glucose syrup, sweetened condensed milk, salted butter) 3.1%, aroma, steviolglykosidy (sweetener from the stevia plant - natural origin), sucralose (sweetener)
Flavor apple & cinnamon:

Whey protein isolate, milk protein isolate, milk protein concentrate, izomaltooligosacharidy (a prebiotic), polydextrose (humectant), sunflower oil, almonds 5.4%, 3.3% apple, cinnamon 0.3% sodium chloride, flavor, sucralose (sweetener) steviolglykosidy (sweetener from the plant stevia - natural origin), beta carotene (dye)
Flavor almonds & vanilla:

Whey protein isolate, milk protein isolate, milk protein concentrate, izomaltooligosacharidy (a prebiotic), polydextrose (humectant), almonds 10% oligofructose (prebiotic), sunflower oil, flavor, sodium chloride, sucralose (sweetener) steviolglykosidy (sweetener from the plant stevia - natural origin)
Flavor double chocolate:
Whey protein isolate, milk protein isolate, milk protein concentrate, izomaltooligosacharidy (a prebiotic), polydextrose (humectant), cocoa mass 11.8% oligofructose (prebiotic), low fat cocoa 3.3%, cocoa beans crushed 3.1% flavor, sodium chloride, sucralose (sweetener) steviolglykosidy (sweetener from the plant stevia - natural origin)