Grešík Dragon Force Herb Drops has a positive effect on sexual health and a high concentration of active ingredients. It contains extract of rooibos, heather stems, orange sweet blackberry leaves, tops, mint, chicory root, ginseng, jasmine blossom and peony medical grandis.
DESCRIPTION: Grešík Dragon Force Herb Drops 50 ml
Herbs contained in drops has a positive effect on sexual health. Herbal drops are made of superfine quality herbs and alcohol. Characterized by a high concentration of active substances. All the drops are notified as a dietary supplement. It was used in the production of superfine quality food alcohol and herbs. The cap has a glass retaining ring and a dropper.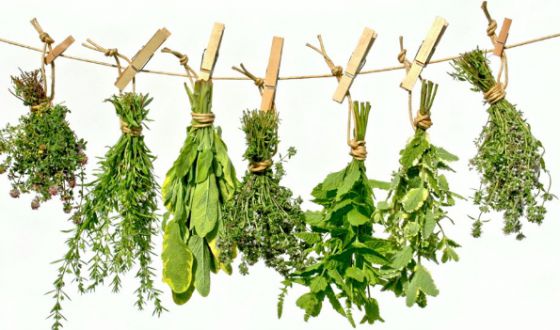 Rooibos is a drink prepared from the shrub called Cape tea of the pea family. Traditional medicine in South Africa rooibos used to relieve infant colic, allergies, asthma and skin problems. Rooibos contains mainly phenolic compounds and flavonoids with proven antioxidant effects and some minerals.
Ginseng is definitely one of the most important medicinal plants, not just in traditional Chinese medicine. It has a very wide range of applications, but certainly not a panacea. It is extraordinary adaptogenic agent that increases physical and mental resistance of the organism against harmful environmental influences and harmonises vital functions. Stimulates the nervous and hormonal systems, improves metabolism (metabolism) and wound healing.
The company Valdemar Grešík - Natura was founded in 1990 and today ranks among the leading Czech producer of herbal teas, fruit teas, spices, drops, ointments, baths, medicinal herbs, dietary supplements. In addition distributes a wide range of domestic and foreign products focusing on tea, tea accessories, herbal medicines and other goods destined for pharmacies and herbalism.
EFFECTS: Grešík Dragon Force Herb Drops 50 ml
For more information about this product, unfortunately, we can not be disclosed because it would be in accordance with Regulation of the European Parliament and Council Regulation (EC) no. 1924/2006 health claims that can not be disclosed. We publish only those health claims that have been approved by the European Commission. As an example, approved a health claim for the water we claim: "It contributes to the maintenance of normal physical and cognitive functions, contributes to the maintenance of normal regulation of body temperature." Wherein the water must also be consumer is informed that in order to obtain the claimed effect must provide a daily intake of at least 2 liters of water. Let every visitor of which draw their own conclusion.
USE: Grešík Dragon Force Herb Drops 50 ml
Dosage: 30 drops per day, preferably in a glass of water.
WARNING: Grešík Dragon Force Herb Drops 50 ml
Do not exceed the recommended daily dose. It is not intended to substitute varied diet. Not intended for children, pregnant and nursing women. Keep out of reach of children. Do not expose to direct sunlight. Eventual cloud is not a problem.
PACKAGING: Grešík Dragon Force Herb Drops 50 ml
50 ml
Ingredients - Grešík Dragon Force Herb Drops 50 ml
INGREDIENTS: Grešík Dragon Force Herb Drops 50 ml
10% extract of mixed herbs (rooibos, heather leaves, sweet orange rind, Raspberry leaf, pepper mint. Leaves, chicory root, ginseng root 5%, large-flowered jasmine flower, Paeonia officinalis flower) in 40% alcohol