Unios Pharma ForJoint Trio contributes to the normal function of bones and joints - musculoskeletal system. ForJoint Trio from Unios Pharma promotes normal function of blood vessels, cartilage, bone, skin and teeth.
DESCRIPTION: Unios Pharma ForJoint Trio 180 tablets + Activin FOR FREE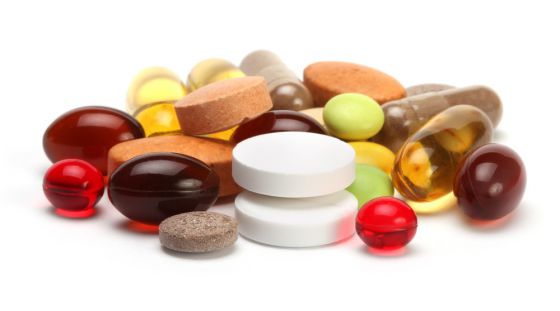 The ForJoint Trio is a triple combination of active substances such as
MSM, glucosamine sulfate and lyophilized collagen
on the joints. Glucosamine is a basic substance and is one of the major components of articular cartilage. Collagen is also the basic building block of connective tissues, in the form of collagen fibers it is a component of the intercellular mass.
MSM is recommended for inflammatory joint diseases such as osteoarthritis or rheumatoid arthritis for its anti-inflammatory effect as an adjunct to general treatment. For the same reasons, it is also useful as an adjunct treatment of allergies or muscle pain. Experience has shown that it is very suitable for arthrosis. Promotes metabolism and function of articular cartilage.
Glucosamine is the body's natural substance, therefore, arises in our body, and it continues to operate. Chemically, it is actually, as the name suggests, is derived from glucose, from which, moreover, is formed. Gradually incorporated into compounds known as polysaccharides or glycosaminoglycans. These compounds are present in the joints and connective tissue, which bind water and thus increasing the flexibility of cartilage and thus the mobility of the joint. Cartilage covers the ends of bones and forms the joint lining. In this way they protect the joints and relieves their pain and improves mobility.
Collagen is a fibrous protein insoluble in water underlying connective tissue, namely connective tissue, cartilage and bone. Constitutes 25 to 30% of all proteins in the body of mammals, 70% of the skin and even 10% of our total weight, which is certainly not negligible numbers. However understandable, after all ligaments are part of the most organs. Collagen is not toxic, it is very malleable, can influence its absorption and most of his physical, physico-chemical and mechanical properties can be adjusted to fully meet desired purposes. For these reasons, an excellent material for the production of vascular prosthesis, sewing threads and hemostatics, or is used as a drug carrier.
The company UNIOS Pharma was founded in 1993. Over 20 years, their main objective is to deliver on the Czech market quality vitamin preparations at an affordable price. The products are manufactured according to their prescriptions in Canada, USA and the vast majority in the Czech Republic. The composition and effects of each product are discussed with relevant experts so as to meet the demands of a healthy diet of our population.
EFFECTS: Unios Pharma ForJoint Trio 180 tablets + Activin FOR FREE
For more information about this product, unfortunately, we can not be disclosed because it would be in accordance with Regulation of the European Parliament and Council Regulation (EC) no. 1924/2006 health claims that can not be disclosed. We publish only those health claims that have been approved by the European Commission. As an example, approved a health claim for the water we claim: "It contributes to the maintenance of normal physical and cognitive functions, contributes to the maintenance of normal regulation of body temperature." Wherein the water must also be consumer is informed that in order to obtain the claimed effect must provide a daily intake of at least 2 liters of water. Let every visitor of which draw their own conclusion.
USE: Unios Pharma ForJoint Trio 180 tablets + Activin FOR FREE
Dosage: 3 x 1 tablet daily.
WARNING: Unios Pharma ForJoint Trio 180 tablets + Activin FOR FREE
We recommend taking a long time. Not suitable for children under 3 years of age. Do not exceed the recommended daily dosage. There is no substitute for a varied diet. Keep out of reach of children. Store in a dry place below 25°C in a sealed container.
PACKAGING: Unios Pharma ForJoint Trio 180 tablets + Activin FOR FREE
180 tablets
Ingredients - Unios Pharma ForJoint Trio 180 tablets + Activin FOR FREE
INGREDIENTS: Unios Pharma ForJoint Trio 180 tablets
MSM / methylsulfonylmethane /, glucosamine sulfate x 2 KCl, carrier: magnesium stearate, stabilizer: sodium, carboxymethylcellulose starch, carrier: carboxymethyl cellulose, a lyophilized collagen, coating tablets: (partially hydrolyzed polyvinyl alcohol, colorant: titanium dioxide, carrier: talc, solvent : polyethylene glycol mixture of PEG 3350 + PEG 4000, soy lecithin)
| | | |
| --- | --- | --- |
| Active substances: | 1 tablet | 100 g |
| MSM /methylsulfonylmetan/ | 500 mg | 43290 mg |
| Glukosamin sulfat x 2 KCI | 500 mg | 43290 mg |
| Lyophilized collagen | 6 mg | 519 mg |