Unios Pharma Selenium + Vitamin C a E help to protect cells from oxidative stress and maintain normal immune function. Selenium + Vitamin C and E by Unios Pharma contributes to reducing fatigue and exhaustion.
DESCRIPTION: Unios Pharma Selenium + Vitamin C a E 90 tablets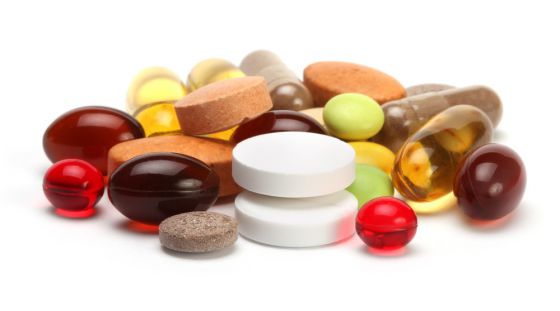 The product Unios Pharma Selenium contains a lot of
vitamins E, C and selenium
, which help protect cells from
oxidative stress
. Oxidative stress is a manifestation of the body's imbalance and accompanies natural aging. The selenium used in the preparation is in the form of selenomethionine, which is commonly found in cells and tissues of the human body. This is therefore an organically bound element to the amino acid methionine with high bioavailability. Vitamin E and selenium have a synergistic effect, meaning they work together more effectively than anyone else. Vitamin C along with selenium also aids the
normal functioning of the immune system and energy metabolism.
Selenium is a metalloid from the group chalkogens, noted for its photoconductive properties. It was found that regular reduced intake of selenium in the diet affects particularly the cardiovascular system and increases the risk of myocardial infarction and vascular diseases. The lack of selenium in the diet of pregnant women may adversely affect fetal development. It has been thought that selenium acts in the body as an antioxidant which eliminates free radicals and reduces the risk of cancer. Administered together with multivitamin preparations is selenium actually increases the risk of prostate cancer.
The company UNIOS Pharma was founded in 1993. Over 20 years, their main objective is to deliver on the Czech market quality vitamin preparations at an affordable price. The products are manufactured according to their prescriptions in Canada, USA and the vast majority in the Czech Republic. The composition and effects of each product are discussed with relevant experts so as to meet the demands of a healthy diet of our population.
EFFECTS: Unios Pharma Selenium + Vitamin C a E 90 tablets
For more information about this product, unfortunately, we can not be disclosed because it would be in accordance with Regulation of the European Parliament and Council Regulation (EC) no. 1924/2006 health claims that can not be disclosed. We publish only those health claims that have been approved by the European Commission. As an example, approved a health claim for the water we claim: "It contributes to the maintenance of normal physical and cognitive functions, contributes to the maintenance of normal regulation of body temperature." Wherein the water must also be consumer is informed that in order to obtain the claimed effect must provide a daily intake of at least 2 liters of water. Let every visitor of which draw their own conclusion.
USE: Unios Pharma Selenium + Vitamin C a E 90 tablets
Dosage: Take 1-3 tablets a day.
WARNING: Unios Pharma Selenium + Vitamin C a E 90 tablets
Dietary supplement. Not suitable for children under 3 years of age. Do not exceed the recommended daily dosage. There is no substitute for a varied diet. Keep out of reach of children. Store in a dry place below 25°C in a sealed container.
PACKAGING: Unios Pharma Selenium + Vitamin C a E 90 tablets
90 tablets
Ingredients - Unios Pharma Selenium + Vitamin C a E 90 tablets (Selenium)
INGREDIENTS: Unios Pharma Selenium + Vitamin C a E 90 tablets
filler: microcrystalline cellulose, vitamin C (L-akorbová acid), vitamin E acetate 50%, selenium Lalmin - methionine, anticaking agent: magnesium stearate
| | |
| --- | --- |
| Active substances: | 1 tablet |
| Vitamin C | 100 mg |
| Vitamin E | 25 mg |
| Selenium Lalmin | 0,04 mg |