Unios Pharma Coenzyme Q10 + Rutin produces energy and protects the body. Coenzyme Q10 + Routines by Unios Pharma is a powerful antioxidant.
DESCRIPTION: Unios Pharma Coenzyme Q10 + Rutin 60 capsules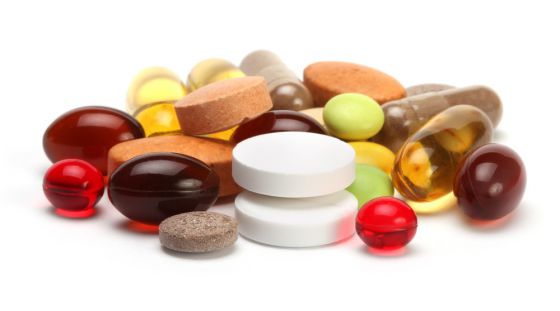 Coenzyme Q10
is a natural substance important for the normal
functioning of the heart muscle.
Improves physical and mental condition.
Coenzyme Q10 has a beneficial effect on vitality. It is essential for our entire energy production. It is also important for immune events, cardiac functions and as an antioxidant. It occurs in food and up to 30 years of age, its body produces itself. This ability decreases with age, so replenishing with Q10 is appropriate after this age. The richest source of Coenzyme Q10 is bovine heart and other guts such as liver and kidney. Smaller amounts are found in plants, especially in spinach, alfalfa shoots, potatoes, topinambur, soybeans and wheat grains.
Rutin helps to dilute blood and improve circulation, which is especially important for the brain and heart. Routine also contributes to the overall antioxidant activity. Logical use can be found in conjunction with Q10 coenzyme.
The company UNIOS Pharma was founded in 1993. Over 20 years, their main objective is to deliver on the Czech market quality vitamin preparations at an affordable price. The products are manufactured according to their prescriptions in Canada, USA and the vast majority in the Czech Republic. The composition and effects of each product are discussed with relevant experts so as to meet the demands of a healthy diet of our population.
EFFECTS: Unios Pharma Coenzyme Q10 + Rutin 60 capsules
For more information about this product, unfortunately, we can not be disclosed because it would be in accordance with Regulation of the European Parliament and Council Regulation (EC) no. 1924/2006 health claims that can not be disclosed. We publish only those health claims that have been approved by the European Commission. As an example, approved a health claim for the water we claim: "It contributes to the maintenance of normal physical and cognitive functions, contributes to the maintenance of normal regulation of body temperature." Wherein the water must also be consumer is informed that in order to obtain the claimed effect must provide a daily intake of at least 2 liters of water. Let every visitor of which draw their own conclusion.
USE: Unios Pharma Coenzyme Q10 + Rutin 60 capsules
Dosage: Take 1-2 capsules daily. For optimum efficiency, we recommend to use for 2-3 months.
WARNING: Unios Pharma Coenzyme Q10 + Rutin 60 capsules
Dietary supplement. Not suitable for children under 3 years of age. Do not exceed the recommended daily dosage. There is no substitute for a varied diet. Keep out of reach of children. Store in a dry place below 25 °C in a sealed container.
PACKAGING: Unios Pharma Coenzyme Q10 + Rutin 60 capsules
60 capsules
Ingredients - Unios Pharma Coenzyme Q10 + Routines 60 capsules
INGREDIENTS: Unios Pharma Coenzyme Q10 + Rutin 60 capsules
carrier: maltodextrin, gelatin capsule, coenzyme Q10, rutin. carrier: magnesium stearate
| | |
| --- | --- |
| Active substances: | 1 capsule |
| Coenzyme Q10 | 30 mg |
| Routines | 30 mg |