nahrin GG Caps 30 kapslí is suitable for ages 50 years and also for tasks that require concentration and a good memory, and is suitable for maintaining cognitive function.
DESCRIPTION: nahrin GG Caps 30 capsules
Food supplement with extracts from two kinds of Ginseng and Ginkgo (Ginkgo biloba), a source of vitamins B1, B2 and B3. Food supplement suitable for people over 50 years and also for tasks that require concentration and good memory (students). It is suitable for maintaining the cognitive functions. Ginkgo and ginseng help keep declining with age, memory, mental balance, helping normal functioning of blood circulation (microcirculation), brain and promote mental health. Ginkgo contains naturally occurring antioxidants that help protect the cell tissue.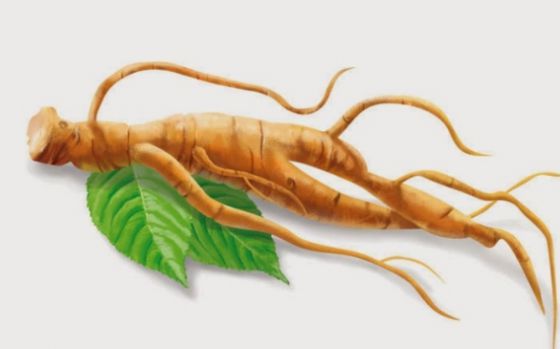 Ginseng
is a perennial herb, carroty, succulent and greyish colored root that sometimes its shape resembles the human body, at its peak, has a root head and over her scars after every autumn dead stems and one or several top buds. It is extraordinary adaptogenic agent that increases physical and mental resistance of the organism against harmful environmental influences and harmonises vital functions. Stimulates the nervous and hormonal systems, improves metabolism (metabolism) and wound healing. Proven is also antitumor activity, although there is better relative Eleutherococcus senticosus.
Gingko biloba
is a dioecious deciduous tree. It is the only species of maidenhair monotypic family jinanovitých. Ginkgo according to claim dilates the blood vessels to be used preventively against sudden strokes against myocardial infarction and against cell damage occurring in degenerative diseases associated with aging, cerebral edema etc.
JUST company was founded in 1991 and has from the beginning been inspired by his Swiss model JUST Switzerland in the spirit of family businesses, as evidenced by the fact that it was founded by three families that own the company today. Today, JUST CS sole representative of Swiss products JUST Nahrin and in the Czech Republic and is thus part of an extensive global distribution network. The fact that this procedure is a philosophy of Swiss quality right path, illustrated more than twenty years of existence of the company.
EFFECTS: nahrin GG Caps 30 capsules
For more information about this product, unfortunately, we can not be disclosed because it would be in accordance with Regulation of the European Parliament and Council Regulation (EC) no. 1924/2006 health claims that can not be disclosed. We publish only those health claims that have been approved by the European Commission. As an example, approved a health claim for the water we claim: "It contributes to the maintenance of normal physical and cognitive functions, contributes to the maintenance of normal regulation of body temperature." Wherein the water must also be consumer is informed that in order to obtain the claimed effect must provide a daily intake of at least 2 liters of water. Let every visitor of which draw their own conclusion.
USE: nahrin GG Caps 30 capsules
Dosage: 1 capsule a day, preferably in the morning.
WARNING: nahrin GG Caps 30 capsules
Keep out of reach of children. Do not exceed the recommended daily dose. Do not use as a substitute for a varied diet. Not suitable for pregnant and breastfeeding women, children under 12 and persons taking blood-thinning medication. Store in a dry place away from heat.
Allergens: gluten free.
PACKAGING: nahrin GG Caps 30 capsules
30 capsules
Ingredients - Ginseng und Ginkgo 30 capsules (Panax ginseng, ginkgo biloba)
INGREDIENTS: nahrin GG Caps 30 capsules
capsule material is hydroxypropyl methylcellulose, an extract of ginseng ginseng (ginseng) extract from the leaves of Ginkgo biloba (ginkgo biloba) root extract Siberian Ginseng, corn starch, maltodextrin, niacin, riboflavin, thiamin
Allergens: lactose free and gluten free.
| | | |
| --- | --- | --- |
| Content substances | 1 capsule (0,4 g) | RHP* |
| Vitamin B3 (niacin) | 4 mg | 25 % |
| Vitamin B2 (riboflavin) | 0,35 mg | 25 % |
| Vitamin B1 (thiamin) | 0,28 mg | 25 % |
| Ginseng extract of ginseng | 80 mg | - |
| Root extract siberian ginseng | 70 mg | - |
| The extract from the leaves of ginkgo biloba (ginkgo) | 60 mg | - |
RHP - Reference intake