Muscle Sport WPC 80 instantised is whey protein concentrate. This product due to its high protein content supports muscle growth while exercising.
DESCRIPTION: Muscle Sport WPC 80 instantised 1135 g
Whey Protein Concentrate (WPC) - whey protein concentrate, is the most widely used source of quickly digestible proteins in sports nutrition. Typically this protein source is a high efficiency and a unique representation of essential and nonessential amino acids.

For good solubility in cold water or milk is supplemented with sunflower lecithin is thereby minimize formation of lumps.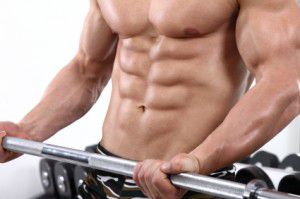 Whey but serves to produce more valuable raw material for muscle growth, and whey protein concentrate (WPC). Complex and demanding technological process succeeded output material to increase the protein content to 65 to 80%. On the other hand, in the resulting raw material were reduced lactose content (up to 20%) and milk fat. Such resulting product is already a very valuable asset for all athletes seeking to increase strength and muscle mass.
EFFECTS: Muscle Sport WPC 80 instantised 1135 g
For more information about this product, unfortunately, we can not be disclosed because it would be in accordance with Regulation of the European Parliament and Council Regulation (EC) no. 1924/2006 health claims that can not be disclosed. We publish only those health claims that have been approved by the European Commission. As an example, approved a health claim for the water we claim: "It contributes to the maintenance of normal physical and cognitive functions, contributes to the maintenance of normal regulation of body temperature." Wherein the water must also be consumer is informed that in order to obtain the claimed effect must provide a daily intake of at least 2 liters of water. Let every visitor of which draw their own conclusion.
USE: Muscle Sport WPC 80 instantised 1135 g
Recommended dosage: 1-2 g / 1 kg of body weight per day
WARNING: Muscle Sport WPC 80 instantised 1135 g
Not suitable for children under 3 years of age and pregnant women. Store in a cool and dry at 25 °C, out of reach of children and sunlight. After removing the necessary amount of container tightly closed. Suitable for athletes. Do not exceed the recommended daily dose.
Allergens: contains ingredients derived from milk and soy.
PACKAGING: Muscle Sport WPC 80 instantised 1135 g
1135 g
Ingredients - Muscle Sport WPC 80 instantised 1135 g
INGREDIENTS: Muscle Sport WPC 80 instantised 1135 g
whey protein concentrate, sunflower lecithin