Iswari BIO Supersnack Cocoa & lucuma is healthy and very tasty blend that is lively and the food is slightly sweetened coconut sugar.
DESCRIPTION: Iswari BIO Supersnack Cocoa & lucuma 60 g
Breakfast mixture of Iswari are unique in that they are live food ("raw") - the ingredients were never processed at a higher temperature than 42 °C. And retain a full nutrient composition as the original crop. Besides containing superfoods (superfoods) which are foods with exceptional nutritional qualities. Mixtures of Iswari slightly sweetened coconut sugar. This is a very delicious taste with caramel sweetener unrefined touch and a low glycemic index (GI 35), containing high amounts of minerals. The mixture contains a high proportion of slowly digestible carbohydrates and thus supplies power for a long time without excessively burden the body with unhealthy sugars (GI 40). Thanks to the unique blend is not only healthy but also very tasty.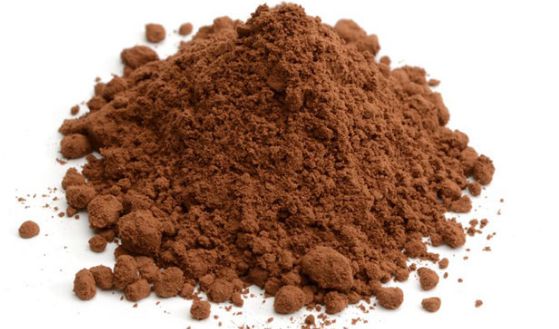 Cocoa
can induce a good mood, feelings of happiness and satisfaction, including light aphrodisiac effects. Additionally, MAO inhibitors hides (Monoamine Oxidase Inhibitors) which slow down the degradation of anandamide and other neurotransmitters, thus ensuring their retention in the bloodstream, and thus allow a longer duration pleasant mood. Cocoa contains unsaturated omega 6 fatty acids, but which are destroyed and roasting chocolates contain harmful trans-fatty acids.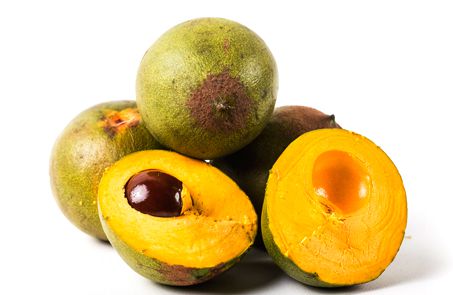 Lucuma
is subtropical fruit native to Peru, Ecuador and Chile like avocado ,,formerly known as the gold of the Incas". Round or oval green Lucuma plodplody have a smooth surface and bright yellow flesh. Lucuma serves as a healthy all-natural sweetener with fiber. Flavors slightly reminiscent of vanilla ice cream flavored with maple syrup, so it is ideal to use when creating desserts, ice cream, fruit smoothies, cereal slurries and cereals. It is an excellent complement to the diet not only for those who lead an active and healthy lifestyle, but also for individuals to dieting or diabetics. Lucuma is very versatile, healthy and delicious food, a great choice for general public, including young children. Lucuma Powder contains no gluten and no added ingredients, refined sugar, artificial sweeteners, colorings, preservatives or other synthetic derivatives.
Iswari Superfood is a Czech company, which under its own brand ISWARI, together with two partner companies Iswari Iswari Portugal and Ireland, manufactures and markets custom BIO superfoods and products based thereon.
EFFECTS: Iswari BIO Supersnack Cocoa & lucuma 60 g
For more information about this product, unfortunately, we can not be disclosed because it would be in accordance with Regulation of the European Parliament and Council Regulation (EC) no. 1924/2006 health claims that can not be disclosed. We publish only those health claims that have been approved by the European Commission. As an example, approved a health claim for the water we claim: "It contributes to the maintenance of normal physical and cognitive functions, contributes to the maintenance of normal regulation of body temperature." Wherein the water must also be consumer is informed that in order to obtain the claimed effect must provide a daily intake of at least 2 liters of water. Let every visitor of which draw their own conclusion.
USE: Iswari BIO Supersnack Cocoa & lucuma 60 g
Pour the mixture 60 ml of water or vegetable milk, stir spoon (the bottom of the crucible) to get 120 g as a slurry.
Tip: It is advisable to combine with fresh fruit.
WARNING: Iswari BIO Supersnack Cocoa & lucuma 60 g
Keep out of reach of children. It is not intended as a substitute for a varied diet. Keep in a cool, dry place, away from direct sunlight.
Allergens: May contain traces of gluten.
PACKAGING: Iswari BIO Supersnack Cocoa & lucuma 60 g
60 g
Ingredients - Iswari BIO Supersnack Cocoa & lucuma 60 g (Pouteria lucuma)
INGREDIENTS: Iswari BIO Supersnack Cocoa & lucuma 60 g
organic buckwheat groats, oat gluten bio germinated - flakes, organic coconut sugar, organic almond flour, organic Lucuma (8%), organic unroasted cocoa powder (6%)
Allergens: May contain traces of gluten.