Energy Etovet 30 ml is veterinary herbal concentrate, which gives problems with the nervous system, stress and stomach problems.
DESCRIPTION: Energy Etovet 30 ml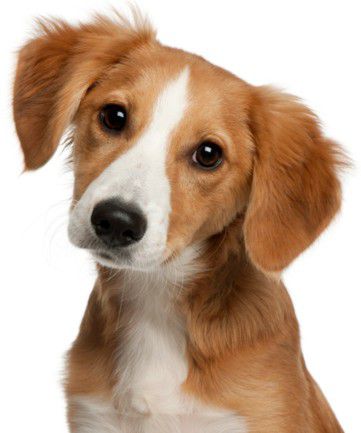 Natural herbal concentrate for stimulating nervous system activity and the mobilization of energy in the body. Its scope is on the boundary of the earth element and a metal scheme Pentagram Energyvet.
Only a stimulating effect on the nervous system centers that are weakened. Most often it is control - buffering center of the brain, spinal cord and autonomic nervous system. Therefore, increases the ability to concentrate and causes the animal calmed down. When fatigue has on the contrary stimulus effect of strengthening the activities of the flabby activation centers. It also stimulates the production and release of energy reserves in the body. Increases stamina and endurance of the animal. Bio-information type specific homeopathic remedies for this product, supplements and herbs potentiates the effect represented.
* Has an effect on the nervous system
* Under stress
* Stomach
Veterinarian recommendations:
Etovet use in behavioral disorders in cats and dogs. When epileptiform convulsions and unrest in combination with phytic acid. In the treatment of hypothyroidism in combination with a conventional medication Gynėvė and phytic acid. Good results are achieved even when using a false pregnancy Etovetu in females. Effect occurring in the treatment of parrots, which are very often comes syndrome plucking feathers.
DVM. Lucie Míková
www.klinika-vltava.cz
EFFECTS: Energy Etovet 30 ml
For more information about this product, unfortunately, we can not be disclosed because it would be in accordance with Regulation of the European Parliament and Council Regulation (EC) no. 1924/2006 health claims that can not be disclosed. We publish only those health claims that have been approved by the European Commission. As an example, approved a health claim for the water we claim: "It contributes to the maintenance of normal physical and cognitive functions, contributes to the maintenance of normal regulation of body temperature." Wherein the water must also be consumer is informed that in order to obtain the claimed effect must provide a daily intake of at least 2 liters of water. Let every visitor of which draw their own conclusion.
USE: Energy Etovet 30 ml
Serve the longest three weeks as follows:
Small animals up to 10 kg: 2 drops 2x daily;
Animals over 10 kg to 100 kg: 1 drop 2 times a day for every 10 kg of weight;
Animals over 100 kg: 5 drops (0.3 ml) for every 100 kg 2x daily.
After three weeks followed by one week.
During respiratory viral infections it is possible to use up to 6 times daily for up to 3 days.
WARNING: Energy Etovet 30 ml
Before use shake well! Do not in advanced lung inflammation (cough) and severe inflammation of the colon, and skin. Do not exceed the recommended daily dose! While the use of secure an adequate water supply. Not suitable for pregnant females. Keep out of reach of children!
Storage:
The product should be stored in a dry place, stored at 10-25 ° C and protect from frost. Do not refrigerate! Threatens condensing humidity.
PACKAGING: Energy Etovet 30 ml
30 ml