L'Oréal Paris Revitalift Filler Renew Eye cream is an eye cream that rejuvenates, hydrates and fills the skin, eliminates fine wrinkles and lines containing hyaluronic acid, recommended for the 40+ age range.
DESCRIPTION: L'Oréal Paris Revitalift Filler Renew Eye cream 15 ml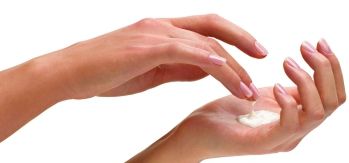 Revitalift Eye Cream Revitalift
(Filler Renew Eye cream)
affects the loss of fullness of the skin around the cheekbones
to the inner corner of the eye that flares over time. It contains the highest concentration of hyaluronic acid that has not been used in L'Oreal Paris eye creams yet.
It helps fill the wrinkles
and restore the fullness of the skin in the areas of the cheekbones and under the eyes.
Suitable for sensitive skin. Tested under ophthalmic control.
• Hyaluronic acid - deeply hydrates the skin, giving it elasticity and softness
• Glycerin - Provides long-term moisturizing to the skin
• Extracts from ginger leaves - strengthens the skin, smooths the wrinkles and eliminates it
L'Oréal Paris philosophy is simple - offering customers the most efficient products at a reasonable price. Creams, shampoos, make-ups and other L'Oréal Paris products are developed on the basis of state-of-the-art scientific knowledge and in their composition you will find exclusively raw materials of the highest quality.
Cosmetics L'Oréal Paris is characterized by uncompromising quality and safety. Its exceptional character is also evidenced by the fact that during its existence it has won many prestigious awards.
EFFECTS: L'Oréal Paris Revitalift Filler Renew Eye cream 15 ml
Unfortunately, we can not say more about this product because it would be a health claim that we can not publish under Regulation (EC) No 1924/2006 of the European Parliament and of the Council. We can only publish health claims that have been approved by the European Commission. As an example of an approved health claim, we state the water claim: "It helps maintain normal body and recognition functions, helps maintain normal body temperature regulation." In the case of water, the consumer must at the same time be informed that in order to achieve the claimed effect a daily supply of at least 2 liters of water should be ensured. Let every site visitor draw their own conclusions.
USE: L'Oréal Paris Revitalift Filler Renew Eye cream 15 ml
Apply cream every morning and evening under the eyes and the upper eyelids. Gently poke into the skin with your fingertips.
WARNING: L'Oréal Paris Revitalift Filler Renew Eye cream 15 ml
Store in a dry place at a temperature below 25°C away from direct sunlight. Keep out of the reach of children. Protect from frost.
PACKAGING: L'Oréal Paris Revitalift Filler Renew Eye cream 15 ml
15 ml
Ingredients - L'Oréal Paris Revitalift Filler Renew Eye cream 15 ml
INGREDIENTS: L'Oréal Paris Revitalift Filler Renew Eye cream 15 ml
Aqua/water, Glycerin, Dimethicone,Isohexadecane, Hydroxyethylpiperazine ethane sulfonic acid, Alcohol,denat., Dipropylene glycol,Synthetic Wax,PEG-10 dimethicone, Secale cereale extract/rye seed, extract, Dimethicone/PEG-10/15 crosspolymer, Dimethicone/polyglycerin-3 crosspolymer, Caffeine, Sodium acrylates copolymer, Sodium hyaluronate, Adenosine, Nylon-12,Dipotassium, glycyrrhizate, Disodium EDTA, Caprylic/capric triglyceride, Caprylyl glycol, Pentylene glycol, Disteardimonium hectorite, Methylparaben,
Phenoxyethanol