Aminostar 100% Whey Protein is a delicious whey protein, containing amino acids BCAA, helps recovery and muscle growth.
DESCRIPTION: Aminostar 100% Whey Protein 2000 g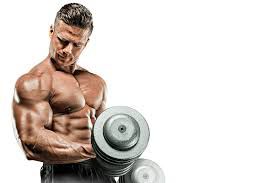 100% Whey Protein contains 100% pure, ultrafiltered whey protein with CFM, which is characterized by high biological value and helping to increase muscle mass.
Also important is the balanced spectrum of amino acids with a high content of essential amino acids BCAA.
The product is also enriched with L-glutamine, an amino acid with high muscle mass.
- accelerates regeneration after demanding physical performance
- low sugar and fat content
- is a source of fast energy
- promotes dynamic muscle growth
EFFECTS: Aminostar 100% Whey Protein 2000 g
For more information about this product, unfortunately, we can not be disclosed because it would be in accordance with Regulation of the European Parliament and Council Regulation (EC) no. 1924/2006 health claims that can not be disclosed. We publish only those health claims that have been approved by the European Commission. As an example, approved a health claim for the water we claim: "It contributes to the maintenance of normal physical and cognitive functions, contributes to the maintenance of normal regulation of body temperature." Wherein the water must also be consumer is informed that in order to obtain the claimed effect must provide a daily intake of at least 2 liters of water. Let every visitor of which draw their own conclusion.
USE: Aminostar 100% Whey Protein 2000 g
Dosage:
50 g (2 scoops) of powder 2 times a day, eg to morning midnight and up to ¾ hours after training.
Using a measuring cup, measure 50 g of powder (2 scoops) and place in a shaker filled with 250 ml of water or low-fat milk and mix well.
After opening, use up to 4 months.
Do not exceed the recommended daily dose.
WARNING: Aminostar 100% Whey Protein 2000 g
Store in a dry place at temperatures up to 25 °C, out of reach of children.
This product is not intended for children, pregnant or nursing women.
The food supplement can not be used as a substitute for a varied and balanced diet and a healthy lifestyle.
Protect from frost.
The manufacturer is not responsible for any damage caused by improper use or storage.
Tartrazine and cochineal red may adversely affect children's activity and attention.
PACKAGING: Aminostar 100% Whey Protein 2000 g
2000 g