Aminostar Amino Liquid specially prepared for intense training athletes for the protection and promotion of the formation of new muscle
DESCRIPTION: Aminostar Amino Liquid 1000 ml
Amino liqu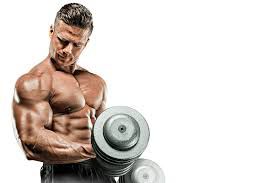 id
is manufactured with the latest technology in rapidly absorbable liquid form. It acts as a protection against the loss of muscle mass due to strenuous physical activity and support the creation of new muscle mass. It can also be used to restore energy reserves and muscle strength or speed up recovery after exercise.
* Supports the formation of muscle tissue
* Protects muscles from damage
* Supports recovery of energy reserves
*
Speeds up
recovery after exercise
EFFECTS: Aminostar Amino Liquid 1000 ml
For more information about this product, unfortunately, we can not be disclosed because it would be in accordance with Regulation of the European Parliament and Council Regulation (EC) no. 1924/2006 health claims that can not be disclosed. We publish only those health claims that have been approved by the European Commission. As an example, approved a health claim for the water we claim: "It contributes to the maintenance of normal physical and cognitive functions, contributes to the maintenance of normal regulation of body temperature." Wherein the water must also be consumer is informed that in order to obtain the claimed effect must provide a daily intake of at least 2 liters of water. Let every visitor of which draw their own conclusion.
USE: Aminostar Amino Liquid 1000 ml
Dosage: The basic daily dose is 20 ml, administered 3-5 times a day.
WARNING: Aminostar Amino Liquid 1000 ml
Suitable for athletes. Do not exceed the recommended daily dose. Not intended for children, lactating and pregnant women. Keep out of the reach of children. Not intended as a substitute for a varied diet. Store in a cool dry place, away from direct sunlight. Use within 3 months of opening.
PACKAGING: Aminostar Amino Liquid 1000 ml
1000 ml