VitaHarmony Maca supports endurance and fertility. Maca from VitaHarmony has a significant effect on improving physical and mental performance, prolong life, and above all has a significant impact on reproductive health.
DESCRIPTION: VitaHarmony Maca 500 mg ─ 250 capsules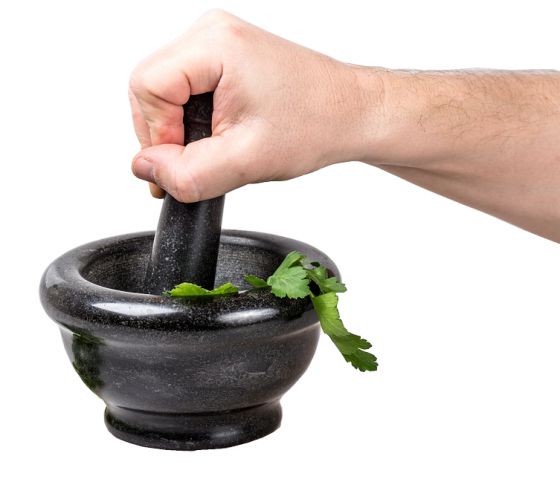 Maca
is a healing herb from Peru. Her tuber has exceptional nutritional properties.
Maca
is an excellent means of
enhancing physical and mental health, sexuality and vitality.
Maca is a "superfood", a meal and a medicinal herb at the same time, often nicknamed "Peruvian ginseng". It is a very important source of minerals, especially plant calcium, iron, potassium and iodine, and contains organic sulfur, zinc, manganese, magnesium, phosphorus, selenium and copper.
As for vitamins, it contains a high proportion of vitamin C (20 g of daily recommended dose), niacin and vitamin B6, and contains a number of other B vitamins, including a small amount of B12.4
Maca (Lepidium meyenii) is a plant that grows at an altitude of 3500 m. It meets the rocky soil in extreme climatic climatic conditions. It has been found that maca cultivated in another environment has a different nutrient composition and hypocotyl than that grown in the Peruvian Andes.
VitaHarmony is a leading Czech producer of vitamins, minerals, food supplements and medicinal cosmetics since 1991. All the ingredients are inspired by nature and meet high demands on quality, ecology, cleanliness and, of course, compliance with the declared declaration. The basis for their creation is professional studies and researches carried out with the utmost care.
EFFECTS: VitaHarmony Maca 500 mg ─ 250 capsules
Unfortunately, we can not say more about this product because it would be a health claim that we can not disclose under Regulation (EC) No 1924/2006 of the European Parliament and of the Council. We can only publish health claims that have been approved by the European Commission. As an example of an approved health claim, we state the water claim: "It helps maintain normal body and recognition functions, helps maintain normal body temperature regulation." In the case of water, the consumer must at the same time be informed that a daily supply of at least 2 liters of water is required to achieve the stated effect. Let every site visitor draw their own conclusions.
USE: VitaHarmony Maca 500 mg ─ 250 capsules
Dosage: Take 2 capsules a day. 1 capsule in the morning between meals, the other evening preferably 3 hours before bedtime. The dose is consumed with a sufficient amount of fluid (alcoholic beverages or milk are not suitable).
Although the first results for most users arrive after 1-2 packs, the manufacturer recommends using 2-3 packs to achieve the optimum effect, as the best results are recorded for long-term use.
WARNING: VitaHarmony Maca 500 mg ─ 250 capsules
Use the contents only from the undamaged safety packaging. Do not exceed the recommended daily dosage. Not intended for children under 3 years of age. It is not intended as a substitute for a varied diet.
If you suffer from severe depressions and anxiety, it is good to talk to your doctor about using macy. Thanks to its encouraging effects, Maca can mask these conditions.
Allergens: no allergens
PACKAGING: VitaHarmony Maca 500 mg ─ 250 capsules
250 capsules
Ingredients - VitaHarmony Maca - 250 capsules
INGREDIENTS: VitaHarmony Maca 500 mg ─ 250 capsules
MACA (lepidium meyenii extract) - 500 mg, magnesium stearate E470b, gelatin