Herbalife Plastic Bottle 24 helps keep drinking. Plastic Bottle 24 by Herbalife will help you measure daily water intake.
DESCRIPTION: Herbalife Plastic Bottle 24 - 750 ml Black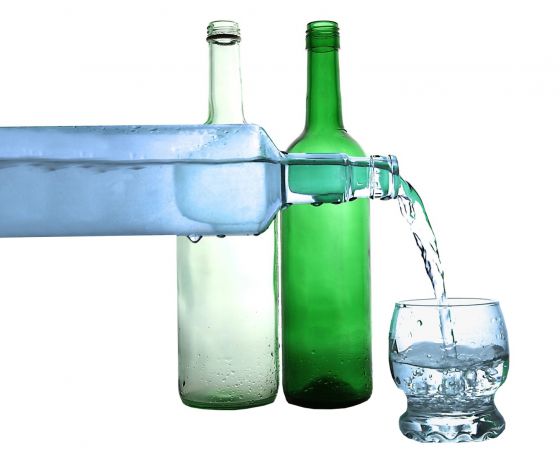 The bottle is an easy way to measure and
monitor daily water intake
.
It has a dark color with a green top. Thanks to the Herbalife plastic bottles, you will remain hydrated and you will follow the drinking regimen that is essential for your health.
For our health, it is necessary to maintain a balance between fluid intake and discharge. Each day, approximately 2.5 liters of water is excreted in the urine, the faeces, the breathing, and the skin. To supplement these losses, he must accept the water.
Some body loss is added to the food containing water. But most of the body has to be delivered directly in the form of fluids. Especially when traveling and during hot summer months, fluid intake needs to be increased.
We do not even see a mild but long-term fluid shortage. However, inadequate fluid intake may lead to serious medical problems, in addition to repeated headaches or constipation. Renal impairment, kidney and urinary stones may occur. There is also increased risk of urinary tract infection, intestinal inflammation, or heart and blood vessel disease.
USE: Herbalife Plastic Bottle 24 - 750 ml Black
Before first use, rinse with hot water (45 °C).
Wash thoroughly with water and dishwasher after each use.
Suitable for dishwashers (max. Temperature of the water to 45 °C).
WARNING: Herbalife Plastic Bottle 24 - 750 ml Black
Not intended for children. Keep out of reach of children. Keep in a cool, dry place, away from direct sunlight.
PACKAGING: Herbalife Plastic Bottle 24 - 750 ml Black
750 ml