Extrifit Protein Break! is a complete meal with 25 g of whey protein in each bag and all the essential nutrients for muscle growth. It contains more than 5000 mg BCAA in each bag and protein beads from whey 90% isolate and 100% rice.
DESCRIPTION: Extrifit Protein Break! 90 g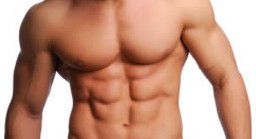 Full High Protein Food
(25 g Protein in a single serving) Protein Break! Is designed to prepare an ideal breakfast or snack with a complex nutritional composition and optimal nutrient distribution.
This product is completely unique and unique in its sporty and functional diet. The combination of whey protein 80% concentrate, chia seeds, oat flakes and rice is a full-fledged meal with the ideal representation of the highest-quality digestible proteins and carbohydrates. These essential ingredients are additionally enriched with inulin from chicory root - fiber with prebiotic effect.
Benefits of Disposable Bags:
• You can give each serving a different flavor
• You do not have to spend on any large and expensive boxes
• great on the go - throw a pair of bags in different flavors into your bag
• you buy just as many bags as you want, and literally a few crowns
• No flavor you want
• squeeze the contents of the bag into the water, mix - finished - you can eat
• Rice is besides wheat and rye is one of the most important cereals. It contains a small amount of protein (but with a high quality amino acid range) and is a source of polysaccharides, which is especially popular in sports and bodybuilding. It has excellent digestibility, it does not contain fat or gluten, its good effect on intestinal function in various digestive problems and intestinal diseases due to the content of slime substances.
• Oats, most commonly in the form of oatmeal, are already a traditional source of nutritional and functional nutrition in functional and sports nutrition. It has the highest protein content of all cereals, it is a source of quality polysaccharides and also has a high content of fiber, vitamins, minerals and trace elements. It is also recommended for exhaustion and fatigue, thanks to the high content of B vitamins, iron, zinc, magnesium and complex of other valuable substances, it promotes regeneration and positively affects the function of the nervous system.
• Chia seeds (Hispanic sage) have been a major hit in recent years because of their great nutritional value. They are a source of proteins, carbohydrates, fatty acids, antioxidants, vitamins and minerals. They have hydrophilic properties - they can bind large amounts of water to improve hydration and also regulate the digestion of nutrients including sugars, helping to prevent fluctuations in blood sugar levels. The fat contained in chia seeds is mainly omega-3 fatty acids, which have a number of known positive health effects.
• Inulin (fiber) is a stock that is found in a number of plants. Inulin is most often obtained from the root of the chicory and used as a fine white powder. It belongs among so-called indigestible oligosaccharides, so it has no energy content. During digestion, it passes through the colon, where it becomes a source of nutrients for the intestinal bacterial microflora, which is not only important for the proper function of the intestines. Recently, inulin has been a major hit in nutrition and is a component of a range of functional foods.
EFFECTS: Extrifit Protein Break! 90 g
Unfortunately, we can not say any more about this product because it would be a health claim that we can not disclose under Regulation (EC) No 1924/2006 of the European Parliament and of the Council. We can only publish health claims that have been approved by the European Commission. As an example of an approved health claim, we state the claim for water: "It contributes to maintaining normal body and recognition functions, helping to maintain normal body temperature regulation." In the case of water, the consumer must at the same time be informed that a daily supply of at least 2 liters of water is required to achieve the stated effect. Let everyone who visits the site draw their own conclusions.
USE: Extrifit Protein Break! 90 g
Recommended dosage: Protein Break! We recommend eating once a day as a breakfast or snack. Dissolve the contents of the bag (90 g) in 200 ml of water or skim milk and mix. Intended for immediate consumption.
WARNING: Extrifit Protein Break! 90 g
Store in a dry and cool place. Protect from freezing and direct sunlight. Not for children, pregnant and nursing women. The product is not intended as a substitute for a varied diet. The manufacturer is not liable for damages resulting from inappropriate use or storage. Use up to the date indicated on the packaging.
Allergy alert: The product contains cow's milk proteins including lactose, oats, wheat, soy.
PACKAGING: Extrifit Protein Break! 90 g
90 g
Ingredients - Extrifit Protein Break! 90 g - flavor mango
INGREDIENTS: Extrifit Protein Break! 90 g
Flavor chocolate:
Rice flour, instant whey 80% protein concentrate, defatted cocoa, oat flakes, cereal crisps [oat flakes, wheat flakes, natural cane sugar (2 g in 1 bag), rapeseed oil, coconut], chocolate shavings (2g in 1 bag), cocoa mass, cocoa butter, soya lecithin (emulsifier), flavor], protein beads (whey protein isolate, rice (1:1), soybean lecithin (emulsifier)
Additives: aroma, sucralose (sweetener)
Flavor strawberry:
Wheat flakes, natural cane sugar (2,1 g in 1 bag), rapeseed oil, coconut, lyophilized strawberries, protein beads [whey protein isolate, whey protein concentrate, whey protein concentrate, Rice (1:1), soy lecithin (emulsifier)], chia seed, inulin
Additives: aroma, sucralose (sweetener)
Flavor blueberry:
Instant whey 80% protein concentrate, oat flakes, cereal flakes [oatmeal, wheat flakes, natural cane sugar (2,1 g in 1 bag), rapeseed oil, coconut], lyophilized blueberries, protein beads [whey 90% Isolate, rice (1:1), soybean lecithin (emulsifier)], chia seed, inulin
Additives: aroma, sucralose (sweetener)
Flavor mango:
Wheat flakes, natural cane sugar (2,1 g in 1 bag), rapeseed oil, coconut], lyophilized mangoes, protein beads [whey protein isolate, whey protein concentrate, whey protein concentrate, Rice (1:1), soy lecithin (emulsifier)], chia seed, inulin
Additives: aroma, sucralose (sweetener)
Flavor coconut:
Wheat flour, wheat flour, natural cane sugar (2.1 g in 1 bag), rapeseed oil, coconut, protein balls [whey protein isolate, whey protein concentrate, wheat protein concentrate, Rice (1:1), soy lecithin (emulsifier)], chia seed, inulin
Additives: aroma, sucralose (sweetener)