Amix Cellu Max Nitro Shot facilitates training, high levels of creatine and carbohydrates. Cellu Max is suitable for the most effective and rapid transport components creatine into the muscle cells. The unique composition, unique effects, fresh flavors.
DESCRIPTION: Amix

Cellu-Max Nitro Shot 1800 g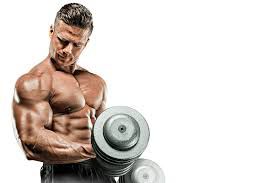 Amix Cellu-Max Nitro Shot streamlines and facilitates training through sufficient energy delivery. It supports the increase in muscle volume and strength. Helps protect the growth of muscle mass.

Anabolizers will fully help you build high quality muscle mass, improve its quality and also fully support the conversion of fat to muscle mass. The anabolizer allows you to stimulate the muscles deep in the tissues, thus increasing the muscle volume and increasing the muscular quality of your muscles.

The main effects of anabolizers are, of course, promoting muscle growth and increasing the overall energy of the body. Therefore, they should under no circumstances be absent in the volume period. Their primary effect is vasodilation (blood vessel enlargement), hence faster blood flow to the body and supply of muscles. Here comes the inner heat and pumping of the muscles. Thanks to additives, some species help to regenerate after exertion.
USE: Amix

Cellu-Max Nitro Shot 1800 g

Dosage: 1 scoop about 30-45 minutes before training. Stir at 250-300 ml of cold water.

Each scoop contains 50 g.
WARNING: Amix

Cellu-Max Nitro Shot 1800 g

Store in a dry place below 25 °C, carefully sealed, protected from direct sunlight and frost. Keep out of the reach of children. Producer is not liable for damages caused by improper usage or storage. Do not exceed the recommended daily dose. This product is not intended as a substitute for a varied diet. Use by the date indicated on the package. Once opened, use within 6 months. Designed for Special Events nutrition. unsuitable for children, pregnant and nursing women. Not suitable for diabetics and people with respiratory disease (eg., Asthma), heart disease, blood vessels, liver and kidney disorders and blood pressure.
PACKAGING: Amix

Cellu-Max Nitro Shot 1800 g

1800 g
EFFECTS: Amix

Cellu-Max Nitro Shot 1800 g

For more information about this product, unfortunately we can not be disclosed because it would be in accordance with Regulation of the European Parliament and Council Regulation (EC) no. 1924/2006 health claims that can not be disclosed. We publish only those health claims that have been approved by the European Commission.