Muscle Sport 100% Casein is suitable for those who are active and looking for a way to keep their daily protein intake. It absorbs quickly and is thus recommended him to consume 30 to 60 minutes after a workout when the increased metabolic rate. Practical packaging, simple dosage.
DESCRIPTION: Muscle Sport 100% Casein 2270 g
The protein component is composed of so-called. Slow proteins (slowly digestible) - micellar casein and calcium caseinate.
To increase the efficiency of free amino acids are added in the same ratio as found in the human muscle (AMA Analog Amino Muscle) of L-alanine, cysteine ​​HCl, phenylalaninc Kys.
Glutamic acid, L-Glutamine, Histidine HCl, isoleucine, leucine, lysine HCl, methionine, threonine, tryptophan, tyrosine, valine.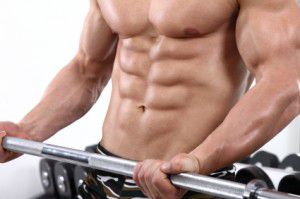 100% Casein can during the night gradually absorbed from the digestive tract, and released into the bloodstream.
Absorption takes up to seven hours, which is a substantial part of the night.
When submitting quality casein is supported by most anti-catabolic process, or supported or catabolism is from "external" sources.
Your body regenerates, gaining strength but do not destroy your own muscle!

If you do not supply the body slow proteins such as micellar casein, calcium caseinate, during the night will be tipping in favor of catabolism metabolism and your body takes a heavily built up muscle mass.
EFFECTS: Muscle Sport 100% Casein 2270 g
For more information about this product, unfortunately, we can not be disclosed because it would be in accordance with Regulation of the European Parliament and Council Regulation (EC) no. 1924/2006 health claims that can not be disclosed. We publish only those health claims that have been approved by the European Commission. As an example, approved a health claim for the water we claim: "It contributes to the maintenance of normal physical and cognitive functions, contributes to the maintenance of normal regulation of body temperature." Wherein the water must also be consumer is informed that in order to obtain the claimed effect must provide a daily intake of at least 2 liters of water. Let every visitor of which draw their own conclusion.
USE: Muscle Sport 100% Casein 2270 g
Dosage:
A single dose
was
prepared as an
instant
beverage
powder,
30 g
(1 scoop)
was slurried
in 300
ml of cold water
or milk.
It is recommended to
take 1
dose in the evening
, or 1
dose in the morning
.
Dosage
can be adjusted
depending on
body weight.
WARNING: Muscle Sport 100% Casein 2270 g
Suitable for athletes
.
Do not exceed the
recommended daily dose.
Not intended for children
,
lactating
and pregnant women
.
Keep out of
reach of children.
It is not
intended as a
substitute for a varied
diet.
Keep in a
cool, dry place
, away
from direct sunlight.
Use within 3
months of opening
.
Allergens
:
milk products
, and
soy
(
lecithin
), flavor,
coconut
pistachio
-
containing
parts
coconut
,
hazelnut
flavor
delivery
contains
hazelnut
kernels.
PACKAGING: Muscle Sport 100% Casein 2270 g
2270 g
Ingredients - Muscle Sport 100% Casein 2270 g DISCOUNT
INGREDIENTS: Muscle Sport 100% Casein 2270 g
micellar casein, calcium caseinate, skimmed milk powder, AMA (Analog Amino Muscle) of L-alanine, cysteine HCl, phenylalaninc Kys. Glutamic acid, L-glutamine, histidine HCl, isoleucine, leucine, lysine HCl, methionine, threonine, tryptophan, tyrosine, valine, pieces of fruit or chocolate according to flavor, aroma of flavors, colorants according flavor. Sweeteners: acesulfame K, stevia, sucralose
Minerals:

100 g

Dose

30 g

Potassium
300 mg
90 mg
Magnesium
56,25 mg
16,9 mg
Calcium
120 mg
36 mg
Zinc
1,5 mg
0,45 mg

Vitamins:

100 g

Dose

30 g

D-Biotine

2,5 μg

0,75

μg

Folic Acid
100

μg

30

μg

Panthotenic Acid
3 mg
0,9 mg
Niacine
8 mg
2,4 mg
Riboflavine
1,6 mg
0,48 mg
Thiamine
0,55 mg
0,17 mg
Vitamin B12
1,25

μg

0,38

μg

Vitamin B6
0,7 mg
0,21 mg
Vitamin C
40 mg
12 mg
Supplement facts - Muscle Sport 100% Casein 2270 g DISCOUNT
NUTRITION FACTS: Muscle Sport 100% Casein 2270 g
Flavor vanilla:
Nutrition Facts

100 g

Dose

30 g

Calories
354 kcal
106 kcal
Protein
74,81 g
22,44 g
Total Carbohydrate
7,06 g
2,12 g

-

Sugars
7,04 g
2,11 g

-

Polyols
0 g
0 g

-

Starch
0 g
0 g
Total Fat
4,99 g
1,50 g

-

Saturated Fat
0,12 g
0,03 g

-

Mono-unsaturated Fat
0 g
0 g

-

Poly-unsaturated Fat
0 g
0 g

-

Cholesterol
0 g
0 g
Dietary Fiber
0,35 g
0,10 g
Sodium
0,38 g
0,11 g

Typical amino acid spectrum:

100 g

Dose

30 g

L-Alanine
3,05 g
915 mg
L-Arginine
2,91 g
873 mg
L-Asparagic Acid
0 g
0 g
L-Cysteine
0,44 g
132 mg
L-Glutamic Acid
0 g
0 g
Glycine
1,48 g
444 mg
L-Histidine
2,53 g
759 mg
L-Isoleucine**
4,73 g
1419 mg
L-Leucine**
8,21 g
2463 mg
L-Lysine*
6,99 g
609 mg
L-Methionine*
2,03 g
2097 mg
L-Phenylalanine*
4,32 g
1296 mg
L-Proline
9,86 g
2958 mg
L-Serine
4,04 g
1212 mg
L-Threonine*
3,77 g
1131 mg
L-Tryptophane*
1,47 g
441 mg
L-Tyrosine
4,31 g
1293 mg
L-Valine**
5,75 g
1725 mg
* EAA = Esenciální aminokyseliny
** BCAA = Větvené esenciální aminokyseliny
Flavor chocolate:
Nutrition Facts

100 g

Dose

30 g

Calories
354 kcal
106 kcal
Protein
73,40 g
22,02 g
Total Carbohydrate
6,20 g
1,86 g

-

Sugars
4,78 g
1,43 g

-

Polyols
0 g
0 g

-

Starch
0 g
0 g
Total Fat
6,03 g
1,81 g

-

Saturated Fat
0,11 g
0,03 g

-

Mono-unsaturated Fat
0 g
0 g

-

Poly-unsaturated Fat
0 g
0 g

-

Cholesterol
0 g
0 g
Dietary Fiber
0,85 g
0,26 g
Sodium
0,31 g
0,09 g

Typical amino acid spectrum:

100 g

Dose

30 g

L-Alanine
3,01 g
903 mg
L-Arginine
2,86 g
858 mg
L-Asparagic Acid
0 g
0 g
L-Cysteine
0,43 g
129 mg
L-Glutamic Acid
0 g
0 g
Glycine
1,45 g
435 mg
L-Histidine
2,5 g
750 mg
L-Isoleucine**
4,66 g
1398 mg
L-Leucine**
8,1 g
2430 mg
L-Lysine*
6,91 g
2073 mg
L-Methionine*
2 g
600 mg
L-Phenylalanine*
4,27 g
1281 mg
L-Proline
9,74 g
2922 mg
L-Serine
3,97 g
1191 mg
L-Threonine*
3,71 g
1131 mg
L-Tryptophane*
1,46 g
438 mg
L-Tyrosine
4,25 g
1275 mg
L-Valine**
5,65 g
1701 mg
* EAA = Esenciální aminokyseliny
** BCAA = Větvené esenciální aminokyseliny
Flavor banana:
Nutrition Facts

100 g

Dose

30 g

Calories
353 kcal
106 kcal
Protein
74,15 g
22,25 g
Total Carbohydrate
7,56 g
2,27 g

-

Sugars
7,50 g
2,25 g

-

Polyols
0 g
0 g

-

Starch
0 g
0 g
Total Fat
5 g
1,50 g

-

Saturated Fat
0,11 g
0,03 g

-

Mono-unsaturated Fat
0 g
0 g

-

Poly-unsaturated Fat
0 g
0 g

-

Cholesterol
0 g
0 g
Dietary Fiber
0,43 g
0,13 g
Sodium
0,35 g
0,11 g

Typical amino acid spectrum:

100 g

Dose

30 g

L-Alanine
3,05 g
915 mg
L-Arginine
2,91 g
873 mg
L-Asparagic Acid
0 g
0 g
L-Cysteine
0,44 g
132 mg
L-Glutamic Acid
0 g
0 g
Glycine
1,48 g
444 mg
L-Histidine
2,53 g
759 mg
L-Isoleucine**
4,73 g
1419 mg
L-Leucine**
8,21 g
2463 mg
L-Lysine*
6,99 g
609 mg
L-Methionine*
2,03 g
2097 mg
L-Phenylalanine*
4,32 g
1296 mg
L-Proline
9,86 g
2958 mg
L-Serine
4,04 g
1212 mg
L-Threonine*
3,77 g
1131 mg
L-Tryptophane*
1,47 g
441 mg
L-Tyrosine
4,31 g
1293 mg
L-Valine**
5,75 g
1725 mg
* EAA = Esenciální aminokyseliny
** BCAA = Větvené esenciální aminokyseliny
Flavor strawberry:
Nutrition Facts

100 g

Dose

30 g

Calories
352 kcal
106 kcal
Protein
74,22 g
22,27 g
Total Carbohydrate
7 g
2,10 g

-

Sugars
7 g
2,10 g

-

Polyols
0 g
0 g

-

Starch
0 g
0 g
Total Fat
5,05 g
1,52 g

-

Saturated Fat
0,11 g
0,03 g

-

Mono-unsaturated Fat
0 g
0 g

-

Poly-unsaturated Fat
0 g
0 g

-

Cholesterol
0 g
0 g
Dietary Fiber
0,73 g
0,22 g
Sodium
0,35 g
0,11 g

Typical amino acid spectrum:

100 g

Dose

30 g

L-Alanine
3,05 g
915 mg
L-Arginine
2,91 g
873 mg
L-Asparagic Acid
0 g
0 g
L-Cysteine
0,44 g
132 mg
L-Glutamic Acid
0 g
0 g
Glycine
1,48 g
444 mg
L-Histidine
2,53 g
759 mg
L-Isoleucine**
4,73 g
1419 mg
L-Leucine**
8,21 g
2463 mg
L-Lysine*
6,99 g
609 mg
L-Methionine*
2,03 g
2097 mg
L-Phenylalanine*
4,32 g
1296 mg
L-Proline
9,86 g
2958 mg
L-Serine
4,04 g
1212 mg
L-Threonine*
3,77 g
1131 mg
L-Tryptophane*
1,47 g
441 mg
L-Tyrosine
4,31 g
1293 mg
L-Valine**
5,75 g
1725 mg
* EAA = essential amino acids
** BCAA = branched essential amino acids
Flavor white chocolate:
Nutrition Facts

100 g

Dose

30 g

Calories
350 kcal
105 kcal
Protein
73,59 g
22,08 g
Total Carbohydrate
6 g
1,80 g

-

Sugars
4,43 g
1,33 g

-

Polyols
0 g
0 g

-

Starch
0 g
0 g
Total Fat
5,64 g
1,69 g

-

Saturated Fat
0,11 g
0,03 g

-

Mono-unsaturated Fat
0 g
0 g

-

Poly-unsaturated Fat
0 g
0 g

-

Cholesterol
0 g
0 g
Dietary Fiber
0,32 g
0,10 g
Sodium
0,33 g
0,10 g

Typical amino acid spectrum:

100 g

Dose

30 g

L-Alanine
3,01 g
903 mg
L-Arginine
2,86 g
858 mg
L-Asparagic Acid
0 g
0 g
L-Cysteine
0,43 g
129 mg
L-Glutamic Acid
0 g
0 g
Glycine
1,45 g
435 mg
L-Histidine
2,5 g
750 mg
L-Isoleucine**
4,66 g
1398 mg
L-Leucine**
8,1 g
2430 mg
L-Lysine*
6,91 g
2073 mg
L-Methionine*
2 g
600 mg
L-Phenylalanine*
4,27 g
1281 mg
L-Proline
9,74 g
2922 mg
L-Serine
3,97 g
1191 mg
L-Threonine*
3,71 g
1131 mg
L-Tryptophane*
1,46 g
438 mg
L-Tyrosine
4,25 g
1275 mg
L-Valine**
5,65 g
1701 mg
* EAA = essential amino acids
** BCAA = branched essential amino acids
Flavor hazelnut:
Nutrition Facts

100 g

Dose

30 g

Calories
359 kcal
108 kcal
Protein
74,41 g
22,32 g
Total Carbohydrate
6,20 g
1,86 g

-

Sugars
5,40 g
1,62 g

-

Polyols
0 g
0 g

-

Starch
0 g
0 g
Total Fat
6,22 g
1,87 g

-

Saturated Fat
0,11 g
0,03 g

-

Mono-unsaturated Fat
0 g
0 g

-

Poly-unsaturated Fat
0 g
0 g

-

Cholesterol
0 g
0 g
Dietary Fiber
0,30 g
0,09 g
Sodium
0,36 g
0,11 g

Typical amino acid spectrum:

100 g

Dose

30 g

L-Alanine
3,01 g
903 mg
L-Arginine
2,86 g
858 mg
L-Asparagic Acid
0 g
0 g
L-Cysteine
0,43 g
129 mg
L-Glutamic Acid
0 g
0 g
Glycine
1,45 g
435 mg
L-Histidine
2,5 g
750 mg
L-Isoleucine**
4,66 g
1398 mg
L-Leucine**
8,1 g
2430 mg
L-Lysine*
6,91 g
2073 mg
L-Methionine*
2 g
600 mg
L-Phenylalanine*
4,27 g
1281 mg
L-Proline
9,74 g
2922 mg
L-Serine
3,97 g
1191 mg
L-Threonine*
3,71 g
1131 mg
L-Tryptophane*
1,46 g
438 mg
L-Tyrosine
4,25 g
1275 mg
L-Valine**
5,65 g
1701 mg
* EAA = essential amino acids
** BCAA = branched essential amino acids
Flavor apple & cinnamon:
Nutrition Facts

100 g

Dose

30 g

Calories
369 kcal
111 kcal
Protein
74,23 g
22,27 g
Total Carbohydrate
6,45 g
1,94 g

-

Sugars
5,26 g
1,58 g

-

Polyols
0 g
0 g

-

Starch
0 g
0 g
Total Fat
5,06 g
1,52 g

-

Saturated Fat
0,11 g
0,03 g

-

Mono-unsaturated Fat
0 g
0 g

-

Poly-unsaturated Fat
0 g
0 g

-

Cholesterol
0 g
0 g
Dietary Fiber
0,60 g
0,18 g
Sodium
0,35 g
0,11 g

Typical amino acid spectrum:

100 g

Dose

30 g

L-Alanine
3,01 g
903 mg
L-Arginine
2,86 g
858 mg
L-Asparagic Acid
0 g
0 g
L-Cysteine
0,43 g
129 mg
L-Glutamic Acid
0 g
0 g
Glycine
1,45 g
435 mg
L-Histidine
2,5 g
750 mg
L-Isoleucine**
4,66 g
1398 mg
L-Leucine**
8,1 g
2430 mg
L-Lysine*
6,91 g
2073 mg
L-Methionine*
2 g
600 mg
L-Phenylalanine*
4,27 g
1281 mg
L-Proline
9,74 g
2922 mg
L-Serine
3,97 g
1191 mg
L-Threonine*
3,71 g
1131 mg
L-Tryptophane*
1,46 g
438 mg
L-Tyrosine
4,25 g
1275 mg
L-Valine**
5,65 g
1701 mg
* EAA = essential amino acids
** BCAA = branched essential amino acids
Flavor cherry & yoghurt:
Nutrition Facts

100 g

Dose

30 g

Calories
351 kcal
105 kcal
Protein
74,17 g
22,25 g
Total Carbohydrate
6,55 g
1,97 g

-

Sugars
6,08 g
1,82 g

-

Polyols
0 g
0 g

-

Starch
0 g
0 g
Total Fat
5,07 g
1,52 g

-

Saturated Fat
0,11 g
0,03 g

-

Mono-unsaturated Fat
0 g
0 g

-

Poly-unsaturated Fat
0 g
0 g

-

Cholesterol
0 g
0 g
Dietary Fiber
0,62 g
0,19 g
Sodium
0,34 g
0,10 g

Typical amino acid spectrum:

100 g

Dose

30 g

L-Alanine
3,01 g
903 mg
L-Arginine
2,86 g
858 mg
L-Asparagic Acid
0 g
0 g
L-Cysteine
0,43 g
129 mg
L-Glutamic Acid
0 g
0 g
Glycine
1,45 g
435 mg
L-Histidine
2,5 g
750 mg
L-Isoleucine**
4,66 g
1398 mg
L-Leucine**
8,1 g
2430 mg
L-Lysine*
6,91 g
2073 mg
L-Methionine*
2 g
600 mg
L-Phenylalanine*
4,27 g
1281 mg
L-Proline
9,74 g
2922 mg
L-Serine
3,97 g
1191 mg
L-Threonine*
3,71 g
1131 mg
L-Tryptophane*
1,46 g
438 mg
L-Tyrosine
4,25 g
1275 mg
L-Valine**
5,65 g
1701 mg
* EAA = essential amino acids
** BCAA = branched essential amino acids
Flavor black currant & yoghurt:
Nutrition Facts

100 g

Dose

30 g

Calories
356 kcal
107 kcal
Protein
74,05 g
22,22 g
Total Carbohydrate
5,30 g
1,59 g

-

Sugars
5,20 g
1,56 g

-

Polyols
0 g
0 g

-

Starch
0 g
0 g
Total Fat
6,29 g
1,89 g

-

Saturated Fat
0,11 g
0,03 g

-

Mono-unsaturated Fat
0 g
0 g

-

Poly-unsaturated Fat
0 g
0 g

-

Cholesterol
0 g
0 g
Dietary Fiber
0,30 g
0,09 g
Sodium
0,35 g
0,11 g

Typical amino acid spectrum:

100 g

Dose

30 g

L-Alanine
3,01 g
903 mg
L-Arginine
2,86 g
858 mg
L-Asparagic Acid
0 g
0 g
L-Cysteine
0,43 g
129 mg
L-Glutamic Acid
0 g
0 g
Glycine
1,45 g
435 mg
L-Histidine
2,5 g
750 mg
L-Isoleucine**
4,66 g
1398 mg
L-Leucine**
8,1 g
2430 mg
L-Lysine*
6,91 g
2073 mg
L-Methionine*
2 g
600 mg
L-Phenylalanine*
4,27 g
1281 mg
L-Proline
9,74 g
2922 mg
L-Serine
3,97 g
1191 mg
L-Threonine*
3,71 g
1131 mg
L-Tryptophane*
1,46 g
438 mg
L-Tyrosine
4,25 g
1275 mg
L-Valine**
5,65 g
1701 mg
* EAA = essential amino acids
** BCAA = branched essential amino acids
Flavor coconut & pistachio:
Nutrition Facts

100 g

Dose

30 g

Calories
352 kcal
106 kcal
Protein
73,86 g
22,16 g
Total Carbohydrate
5,62 g
1,69 g

-

Sugars
4,51 g
1,35 g

-

Polyols
0 g
0 g

-

Starch
0 g
0 g
Total Fat
5,60 g
1,68 g

-

Saturated Fat
0,44 g
0,13 g

-

Mono-unsaturated Fat
0 g
0 g

-

Poly-unsaturated Fat
0 g
0 g

-

Cholesterol
0 g
0 g
Dietary Fiber
0,85 g
0,26 g
Sodium
0,33 g
0,10 g

Typical amino acid spectrum:

100 g

Dose

30 g

L-Alanine
3,01 g
903 mg
L-Arginine
2,86 g
858 mg
L-Asparagic Acid
0 g
0 g
L-Cysteine
0,43 g
129 mg
L-Glutamic Acid
0 g
0 g
Glycine
1,45 g
435 mg
L-Histidine
2,5 g
750 mg
L-Isoleucine**
4,66 g
1398 mg
L-Leucine**
8,1 g
2430 mg
L-Lysine*
6,91 g
2073 mg
L-Methionine*
2 g
600 mg
L-Phenylalanine*
4,27 g
1281 mg
L-Proline
9,74 g
2922 mg
L-Serine
3,97 g
1191 mg
L-Threonine*
3,71 g
1131 mg
L-Tryptophane*
1,46 g
438 mg
L-Tyrosine
4,25 g
1275 mg
L-Valine**
5,65 g
1701 mg
* EAA = essential amino acids
** BCAA = branched essential amino acids