High quality natural Nutrend RAW Bar is a fruit stick ideal to complement the energy of an athlete. Raw bar meets the conditions of raw production technology. The ideal source of energy for any activity. Sticks are made of natural raw materials without the use of heat treatment. Enjoy original flavors. Take advantage of the affordable Nutrend sports nutrition. Buy everything on AlfaFit.cz and you.
DESCRIPTION: Nutrend RAW Bar 50 g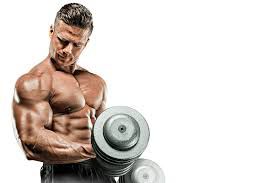 Original Nutrend RAW Bar, delicate flavor, wide range of flavors and maximum energy refills.
Nature's greatest strength. Enjoy a unique stick made from
natural sources only.
Thanks to
raw production technology, the maximum values of enzymes, vitamins, minerals from original sources
are maintained in the RAW bar. No preservatives, additives or added sugars. A significant amount of fiber. The RAW bar stick
does not contain allergens, gluten
and
milk.
Protein bars are a good way to supplement nutrients during the day. Every athlete who chooses optimal dietary intake can rely on nutrients in this portable form at any time. Due to the difference in nutrient content, these products can be selected by forceful athletes, enduring people, and diet-oriented individuals. Sports sticks are a functional supplement to the diet.
EFFECTS: Nutrend RAW Bar 50 g
For more information about this product, unfortunately we can not be disclosed because it would be in accordance with Regulation of the European Parliament and Council Regulation (EC) no. 1924/2006 health claims that can not be disclosed. We publish only those health claims that have been approved by the European Commission. As an example of an approved health claim might claim for water: "It contributes to the maintenance of normal physical and cognitive functions, contributes to the maintenance of normal regulation of body temperature." Wherein the water must also be consumer is informed that in order to obtain the claimed effect is necessary to provide a daily intake of at least 2 liters of water. Let every visitor of which draw their own conclusions.
USE: Nutrend RAW Bar 50 g
After unpacking the product is intended for immediate consumption.
WARNING: Nutrend RAW Bar 50 g
Not for children under 3 years. Store in a dry place below 25°C away from direct sunlight. Do not freeze. Producer is not liable for any damages caused by improper use or storage.
Allergy alerts: Allergens are highlighted in the composition.
The stick may contain traces of other nuts, peanuts and sesame seeds.

PACKAGING: Nutrend RAW Bar 50 g
50 g
Ingredients - Nutrend RAW Bar 50 g DISCOUNT
INGREDIENTS: Nutrend RAW Bar 50 g
Flavor fig & papaya:
Dried dates, dried figs 30%, dried papaya 18%, dried apples BIO
Flavor goji & strawberry:
Dried dates, almonds, dried gherkins (goji (14%), dried apples BIO, frozen dried strawberry powder 3.5%
Flavor cocoa & cranberry:
Dried dates, dried cranberries (Vaccinium vitis-idaea) 11%, cocoa 10%
Flavor cocoa & hazelnut:
Dried dates, hazelnuts 25%, cocoa 10%
Flavor cashew nut & apple:
Dried dates, cashew 30%, dried apples BIO 15%
Flavor apricot & almonds:
Dried dates, almonds 25%, dried apricots 20% (97% apricots, rice flour)
Supplement facts - Nutrend RAW Bar 50 g DISCOUNT
NUTRITION FACTS: Nutrend RAW Bar 50 g
Flavor
fig & papaya
Nutrition Facts:

100 g

Dose

50 g

Calories
312 kcal
156 kcal
Protein
22,8 g
12,5 g
Total Carbohydrate
66,1 g
33,1 g

-

Sugars
64,3 g
32,2 g

-

Polyols
0 g
0 g

-

Starch
0 g
0 g
Total Fat
1,3 g
0,7 g

-

Saturated Fat
0,2 g
0,1 g

-

Mono-unsaturated Fat
0 g
0 g

-

Poly-unsaturated Fat
0 g
0 g

-

Cholesterol
0 g
0 g
Dietary Fiber
12,5 g
6,3 g
Sodium
0,01 g
0,01 g
Flavor goji & strawberry
Nutrition Facts:

100 g

Dose

50 g

Calories
378 kcal
189 kcal
Protein
6,8 g
3,4 g
Total Carbohydrate
63,1 g
31,6 g

-

Sugars
62,3 g
31,2 g

-

Polyols
0 g
0 g

-

Starch
0 g
0 g
Total Fat
9,1 g
4,6 g

-

Saturated Fat
0,8 g
0,4 g

-

Mono-unsaturated Fat
0 g
0 g

-

Poly-unsaturated Fat
0 g
0 g

-

Cholesterol
0 g
0 g
Dietary Fiber
8 g
4 g
Sodium
0,2 g
0,1 g
Flavor
cocoa & cranberry
Nutrition Facts:

100 g

Dose

50 g

Calories
302 kcal
151 kcal
Protein
6 g
3 g
Total Carbohydrate
57,7 g
28,9 g

-

Sugars
53,1 g
26,6 g

-

Polyols
0 g
0 g

-

Starch
0 g
0 g
Total Fat
1,9 g
1 g

-

Saturated Fat
0,5 g
0,3 g

-

Mono-unsaturated Fat
0 g
0 g

-

Poly-unsaturated Fat
0 g
0 g

-

Cholesterol
0 g
0 g
Dietary Fiber
14,9 g
7,5 g
Sodium
0,1 g
0,05 g
Flavor
cocoa & hazelnut
Nutrition Facts:

100 g

Dose

50 g

Calories
391 kcal
196 kcal
Protein
8,8 g
4,4 g
Total Carbohydrate
48,6 g
24,3 g

-

Sugars
47,3 g
23,7 g

-

Polyols
0 g
0 g

-

Starch
0 g
0 g
Total Fat
14,5 g
7,3 g

-

Saturated Fat
1,7 g
0,9 g

-

Mono-unsaturated Fat
0 g
0 g

-

Poly-unsaturated Fat
0 g
0 g

-

Cholesterol
0 g
0 g
Dietary Fiber
15,4 g
7,7 g
Sodium
0,06 g
0,03 g
Flavor cashew nut & apple
Nutrition Facts:

100 g

Dose

50 g

Calories
403 kcal
202 kcal
Protein
7,8 g
3,9 g
Total Carbohydrate
58 g
29 g

-

Sugars
50,8 g
25,4 g

-

Polyols
0 g
0 g

-

Starch
0 g
0 g
Total Fat
13,6 g
6,8 g

-

Saturated Fat
2 g
1 g

-

Mono-unsaturated Fat
0 g
0 g

-

Poly-unsaturated Fat
0 g
0 g

-

Cholesterol
0 g
0 g
Dietary Fiber
8,5 g
4,3 g
Sodium
0,09 g
0,05 g
Flavor apricot & almonds
Nutrition Facts:

100 g

Dose

50 g

Calories
387 kcal
194 kcal
Protein
8,8 g
4,4 g
Total Carbohydrate
50,1 g
25,1 g

-

Sugars
46,6 g
23,3 g

-

Polyols
0 g
0 g

-

Starch
0 g
0 g
Total Fat
13,9 g
7 g

-

Saturated Fat
1,2 g
0,6 g

-

Mono-unsaturated Fat
0 g
0 g

-

Poly-unsaturated Fat
0 g
0 g

-

Cholesterol
0 g
0 g
Dietary Fiber
13 g
6,5 g
Sodium
0,05 g
0,03 g