Nutrend CLA SOFTGEL CAPS - linoleic acid with green tea extract in a practical form of capsules, which facilitates dosage. CLA SOFTGEL caps from Nutrendu slow down the degradation processes of the active ingredients. Now effective combination of product is popular among professional athletes. Take action on Nutrend sports nutrition products. Now cheap on AlfaFit.cz!
DESCRIPTION: NUTREND CLA SOFTGEL CAPS 60 capsules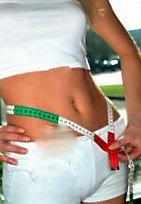 CLA is an acronym for conjugated linoleic acid, which is among athletes widespread and for its positive effect on the reduction of fat while maintaining muscle mass. This acid acts on the overall regeneration, muscle growth, but also against cancer. It is a healthy fat that occurs naturally in beef and dairy products. Form of a capsule facilitates dosage.
It is designed to promote regeneration of adipose tissue, improve metabolism and as a dietary supplement for vegans and vegetarians.
EFFECTS: NUTREND CLA SOFTGEL CAPS 60 capsules
For more information about this product, unfortunately we can not be disclosed because it would be in accordance with Regulation of the European Parliament and Council Regulation (EC) no. 1924/2006 health claims that can not be disclosed. We publish only those health claims that have been approved by the European Commission. As an example of an approved health claim might claim for water: "It contributes to the maintenance of normal physical and cognitive functions, contributes to the maintenance of normal regulation of body temperature." Wherein the water must also be consumer is informed that in order to obtain the claimed effect is necessary to provide a daily intake of at least 2 liters of water. Let every visitor of which draw their own conclusions.
USE: NUTREND CLA SOFTGEL CAPS 60 capsules
1 capsule 3 times daily, preferably 30 minutes before a meal. The maximum daily dose is 3 capsules. Do not exceed the recommended dosage. According to recommended dosage swallow capsules gradually and drink plenty of water. Not suitable Milk and alcoholic drinks. Do not bite the capsule!
WARNING: NUTREND CLA SOFTGEL CAPS 60 capsules
Food supplement suitable especially for athletes.
It does not replace a varied diet. Not intended for children, pregnant and lactating women. Keep out of reach of children! Store in a dry place below 25 ° C away from direct sunlight. Do not freeze. Producer is not liable for any damages caused by improper use or storage.
The product contains the allergen soy.
PACKING: NUTREND CLA SOFTGEL 60 capsules
60 capsules
Ingredients - Nutrend CLA SOFTGEL CAPS 60 capsules
INGREDIENTS: NUTREND CLA SOFTGEL CAPS 60 capsules
CLA - conjugated linoleic acid 80%, gelatine capsule (gelatine pork, humectant glycerol, water, dyes E 172 and E 120), coconut oil, green tea extract (95% polyphenols), palm oil, soya lecithin emulsifier, anticaking agent oxide silica.