NUTREND BCAA 4: 1: 1 TABS contain a balanced BCAA ratio suitable for hardcore strength training. The revolutionary BCAA ratio in Nutrendu's product ensures maximum performance and regeneration. Take advantage of the significant discounts on Nutrend sports products and save. BCAA amino acids 4: 1: 1 with great taste in optimal ratio. Buy also a great Nutrend BCAA 4: 1: 1 sportswear product - AlfaFit.cz
DESCRIPTION: Nutrend BCAA 4:1:1 TABS 100 tablets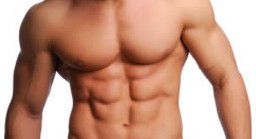 This product consists of amino acids BCAA (L-leucine 50 000 mg L-isoleucine 12 500 mg L-valine 12,500 mg) in a ratio of 4: 1: 1 Leucine, which is most important for protein synthesis in the body. These BCAAs enhance muscle growth, regeneration and protects muscles regularly loaded before the catabolism. They are suitable in the period of power or heavy volume training. The product is sugar free and every tablet we find 1,500 mg of BCAA.
The product is intended primarily to improve recovery after hard exercise, muscle mass protection, promote muscle growth and intense sporting individuals.
EFFECTS: Nutrend BCAA 4:1:1 TABS 100 tablets
For more information about this product, unfortunately we can not be disclosed because it would be in accordance with Regulation of the European Parliament and Council Regulation (EC) no. 1924/2006 health claims that can not be disclosed. We publish only those health claims that have been approved by the European Commission. As an example of an approved health claim might claim for water: "It contributes to the maintenance of normal physical and cognitive functions, contributes to the maintenance of normal regulation of body temperature." Wherein the water must also be consumer is informed that in order to obtain the claimed effect is necessary to provide a daily intake of at least 2 liters of water. Let every visitor of which draw their own conclusions.
USE: Nutrend BCAA 4:1:1 TABS 100 tablets
Dispense by weight. A weight of 90 kg 6 tablets per day, 90 to 120 kg 8 tablets per day, over 120 kg of 10 tablets a day. To improve performance, use half the daily dose 45-60 minutes before exercise. For maximum support regeneration use the second half of the dose immediately after training. Do not exceed the recommended dosage. According to recommended dosage swallow the tablets with a sufficient amount of water. Not suitable Milk and alcoholic drinks. Chew!
WARNING: Nutrend BCAA 4:1:1 TABS 100 tablets
Food supplement suitable for athletes
It does not replace a varied diet. Not intended for children, pregnant and lactating women. Keep out of reach of children! Store in a dry place below 25 ° C away from direct sunlight. Do not freeze. Producer is not liable for any damages caused by improper use or storage.
PACKAGING: Nutrend BCAA 4:1:1 TABS 100 tablets
100 tablets
Ingredients - Nutrend BCAA 4:1:1 TABS 100 tablets
INGREDIENTS: Nutrend BCAA 4:1:1 TABS 100 tablets
L-leucine, L-isoleucine, L-valine, a filler microcrystalline cellulose, maltodextrin and hydroxypropylmethyl cellulose, magnesium stearate anticaking agent.