Cosmos Cordyceps contains dried minced sponges (natural and modified) Cordyceps by Popov is a part of traditional Tibetan medicine. It contains a wide range of active ingredients thanks to gentle processing.
DESCRIPTION: Cosmos Cordyceps (Housenice) 15,7 g - 60 kapslí (Dr. Popov)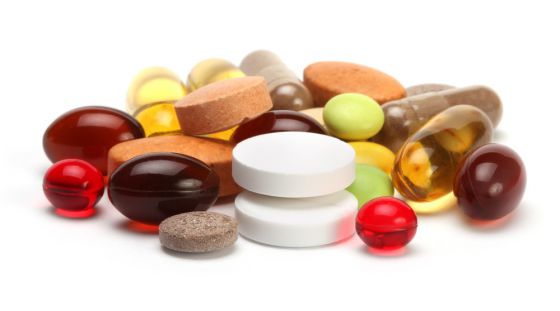 Cosmos Cordyceps is a purely natural product with a high sponge content that has been processed by gentle drying. It influences essences - the basic force of our lives. As a rule, someone lives healthy, yet he is occasionally ill. Conversely, someone who professes an unhealthy lifestyle and yet lives in a high-age health. Essence can be a link.
Traditional Tibetan Medicine - An ancient holistic treatment system that perceives the human body as a whole. At the same time, it works at all levels - physical, energetic and mental. It builds on the deep knowledge of anatomy and soul. An integral part of this medicine is also a complex system including disciplines such as philosophy, cosmology and anatomy associated with profound spiritual practice.
The Cordyceps sponge is an effective adaptogen. Adaptogens are natural substances. They have no side effects. The sponge contains minerals, trace elements, vitamins. High proportion of polysaccharides. Further, sterols, unsaturated fatty acids.
Interestingly, the fungus grows into the larva's body and creates a special symbiotic organism. The larvae float in the ground, the sponge fills the entire interior of their chitin box. In the spring of the butterfly grows a sponge. The vertebrae are slim, to toe-shaped in the dark shades of brown and orange. They are from 5 to 20 cm long.
EFFECTS: Cosmos Cordyceps (Housenice) 15,7 g - 60 kapslí (Dr. Popov)
For more information about this product, unfortunately, we can not be disclosed because it would be in accordance with Regulation of the European Parliament and Council Regulation (EC) no. 1924/2006 health claims that can not be disclosed. We publish only those health claims that have been approved by the European Commission. As an example, approved a health claim for the water we claim: "It contributes to the maintenance of normal physical and cognitive functions, contributes to the maintenance of normal regulation of body temperature." Wherein the water must also be consumer is informed that in order to obtain the claimed effect must provide a daily intake of at least 2 liters of water. Let every visitor of which draw their own conclusion.
USE: Cosmos Cordyceps (Housenice) 15,7 g - 60 kapslí (Dr. Popov)
Dosage: 1-2 capsules daily, gelatin capsules should be swallowed
WARNING: Cosmos Cordyceps (Housenice) 15,7 g - 60 kapslí (Dr. Popov)
Store in a dry, cool place. Do not expose to excessive light and heat. Keep out of reach of children. Do not exceed the recommended daily dose. There is no substitute for a varied and balanced diet. Not suitable for pregnant and breastfeeding women. No artificial flavor enhancers or preservatives. In its natural form, is not fermented or chemically modified. It does not contain genetically modified ingredients. Not exposed to ionizing radiation. It does not contain gluten.
PACKAGING: Cosmos Cordyceps (Housenice) 15,7 g - 60 kapslí (Dr. Popov)
60 capsules
Ingredients - Cosmos Cordyceps 15,7 g - 60 capsules (Dr. Popov)
INGREDIENTS: Cosmos Cordyceps (Housenice) 15,7 g - 60 kapslí (Dr. Popov)
dried minced mushroom Cordyceps, gelatin capsule